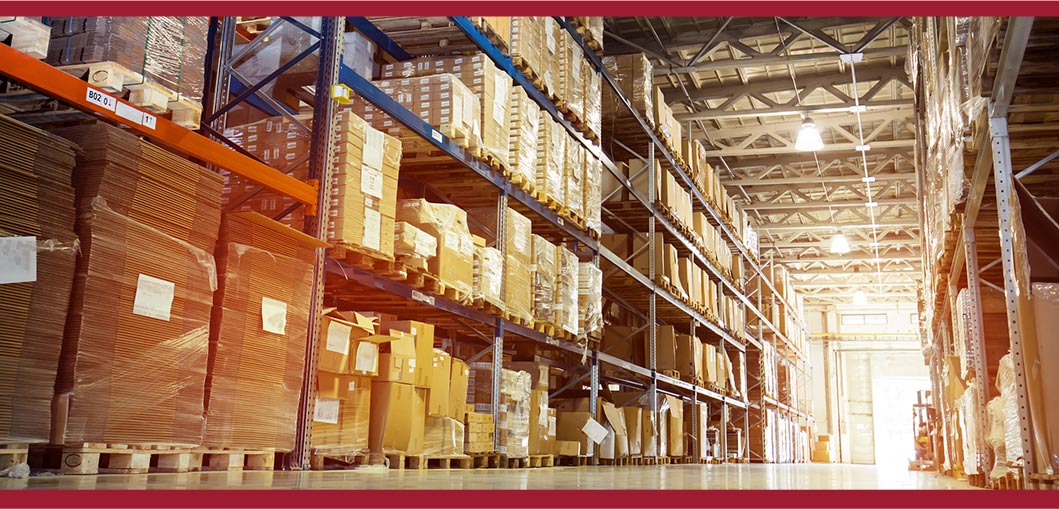 It's hard to believe 2023 is in full swing. The 2020s have been a wild ride, especially for those in the material handling industry. The global supply chain has faced unprecedented challenges caused by the COVID-19 pandemic. While many business pundits predict that trends in material handling will likely continue to inch toward normalcy, there are a few changes likely on the horizon.
The biggest industry trends in 2023 will likely be based on recovery from supply chain disruption and movement toward more advanced warehouse automation. Staying on top of these emerging trends can help your business be nimble and adapt to changes as issues arise.
Read on to learn more about what to expect in 2023 and how Naumann/Hobbs can help your business succeed in an ever-changing environment.
How is the Material Handling Industry Changing in 2023?
Like many other sectors, the material handling industry is continually evolving. Many of the changes coming in 2023 are driven by advancing technology. This means businesses are interested in adopting automated material handling solutions, like those provided by Naumann/Hobbs.
The key factors influencing the implementation of material handling automation vary. The biggest driver of the increasing application of automated technologies is related to rising e-commerce demand. According to a September 2022 report from Forbes, 20% of global retail sales happen online, and this number is expected to increase to 30% by 2029.
An automated material handling system helps warehouses and distribution centers move quickly to fulfill e-commerce orders. Picking, packing, sorting, kitting, and shipping are made easier when guided by technology thanks to future trends in warehouse automation.
Additionally, demand for Automated Guided Vehicles is expected to rise in 2023. These technologically advanced forklifts, pallet jacks, and reach trucks operate autonomously without a driver. Breakthroughs in guidance systems and software will continue to make AGVs more efficient and help businesses gain ROI from these technologies.
Will the Supply Chain Improve in 2023?
Supply chains have been put to the test over the past few years. The COVID-19 pandemic created many bottlenecks and congestion in the system, resulting in crippling delays and increased production costs. Other factors impacting the supply chain in recent years include natural disasters and extreme weather, fears of a looming recession, and even international politics.
Manufacturing, construction, and retail trade saw the biggest disruptions from 2020 through 2022. This manifested in product and material shortages, inflation, closures of factories and stores, and even rising unemployment figures.
However, things are on the mend. Data from the Bureau of Labor Statistics reported notable job gains in manufacturing and professional and technical services in October 2022. In fact, an average of 37,000 new jobs have been added to the manufacturing sector each month in 2022, up from 30,000 per month in 2021.
Expect to See Some Supply Chain Recovery in 2023
Many businesses and industries are still dealing with supply chain disruption as 2023 approaches. However, there is good news on the horizon. Many operations are shifting from being reactive to disruption to taking a more proactive approach as the new year comes closer. In many cases, this also means businesses are transitioning from survival mode to growth mode as supply chains and the economy rebalance.
Along with this growth and rebalance, you might expect to see increased carrier capacity accompanied by lower carrier rates. This could mean more materials will be moving in 2023 and service levels are poised to improve.
Even though warehouse capacity is still tight, companies are still investing in inventory stock to prevent future disruption and shortages. This could create more opportunities for material handling, as supply chain managers plan ahead.
Threats of Recession Still Loom
Even as some parts of the supply chain are expected to see improvement in 2023, there are likely still challenges ahead. Many businesses are now preparing to deal with potential recession scenarios. If the economy contracts in 2023, you might see impacts on the supply chain due to declines in spending, higher prices from inflation, and reduced product demand.
Even with a potentially pending recession, supply chain disruptions will likely be softer and more subtle in 2023 than in 2020 or 2021.
Stay Ahead of the Curve with Naumann/Hobbs
No one has a crystal ball to truly see the future. However, analyzing market movement and investing in technology can help businesses like yours stay ahead of 2023 trends in material handling. A strategic material handling partner like Naumann/Hobbs helps you take advantage of upcoming industry shifts by offering solutions customized to business demands.
Contact Naumann/Hobbs today to learn more and prepare your business for the future of material handling.