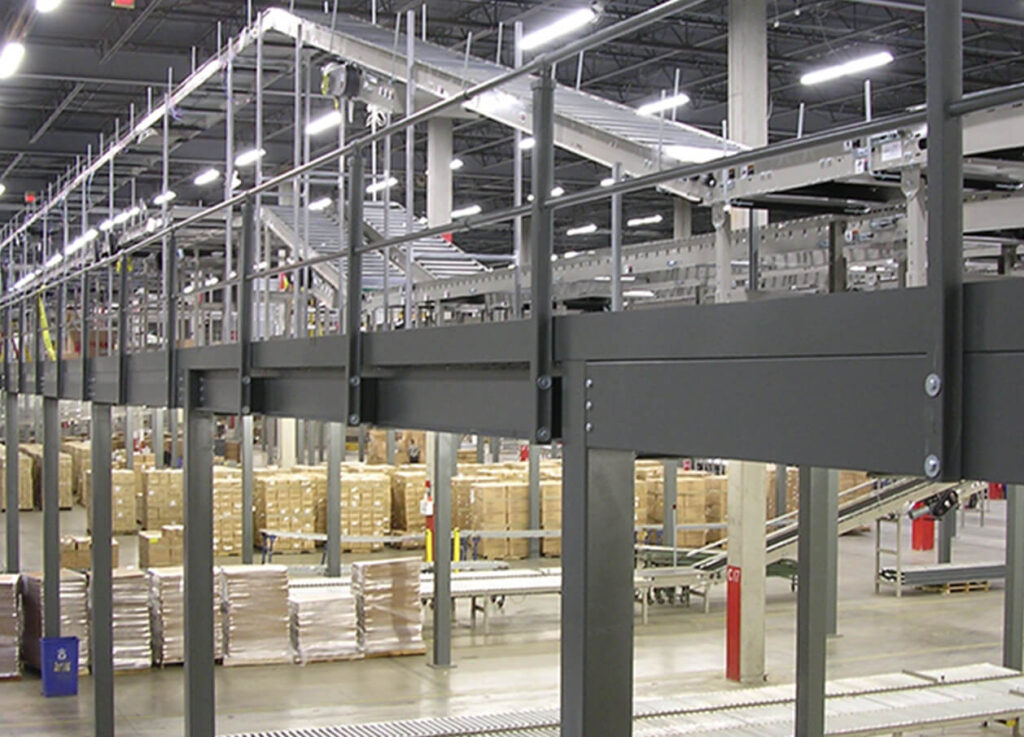 Multiply Your Functional Warehouse Space
​​Mezzanine floors and systems provide an excellent solution to improve operational efficiency by better utilizing overhead warehouse space.
Designs are custom and available in many sizes, shapes, and capacities

Provide additional warehousing space at a fraction of the cost of new construction

Can include tax depreciation benefits

Includes integrated components, like stairs, handrails, gates, lifts, and more

Can be freestanding or rack-supported
Whether the space is needed for storage and warehousing, order-fulfillment, manufacturing and production, or offices, industrial work platforms and mezzanines offer a cost-effective means to provide space gains.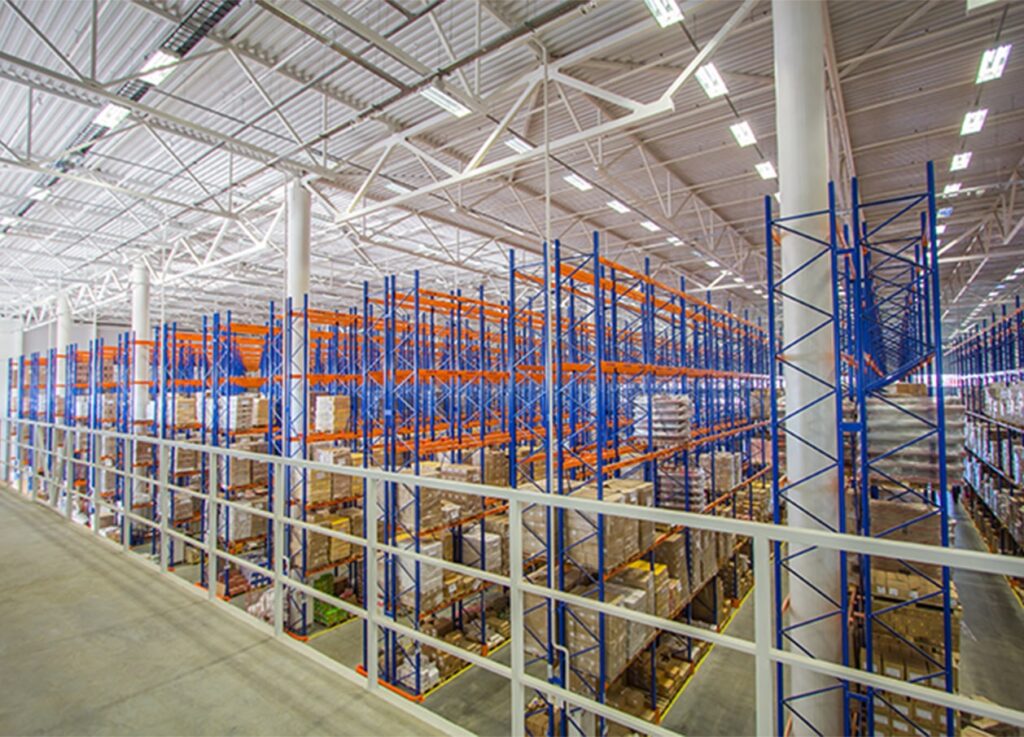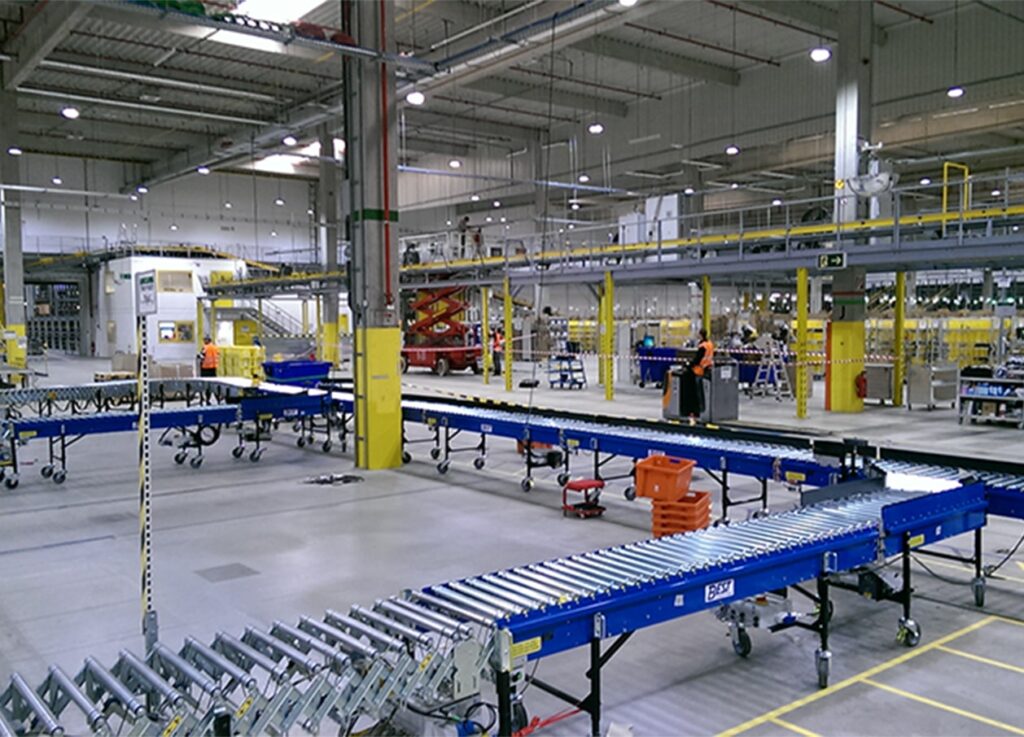 Warehouse Mezzanine Design
Naumann/Hobbs can design custom mezzanine systems and structures with a variety of decking and floor types, including wood, steel, and gratings. Mezzanine deck spans vary and are customized based on your requirements, whether they're multi-level to best utilize available ceiling clearances or single-level.
Mezzanines utilize bolted construction for ease of installation and portability. All structures provided meet industry standards, as well as local, state, and national required codes.
Our design engineers begin with a deep understanding of your needs, including the existing facility, space requirements, and storage needs. In addition, our design engineers understand the local permitting requirements, such as structural calculations and fire/sprinkler requirements, to ensure a solution that can be implemented without issue. We work to provide a turnkey solution, including project management to integrate with other contractors required.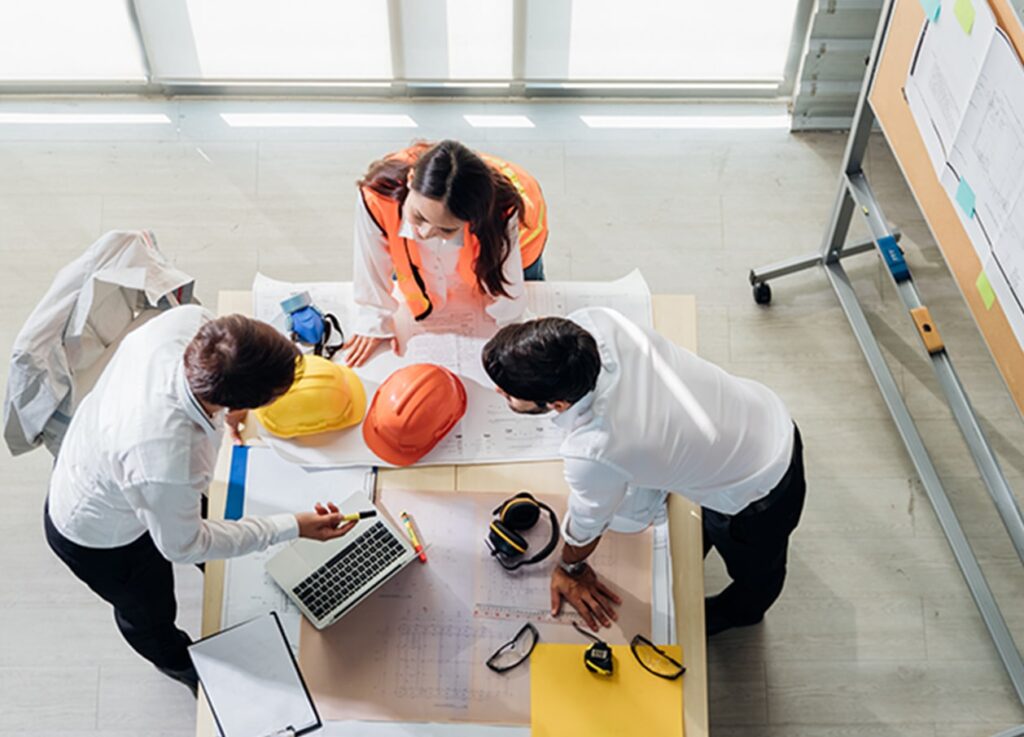 More Storage Products from Naumann/Hobbs
Different products and equipment require different storage solutions. At Naumann/Hobbs, we carry many different storage products and can help you find the storage solution that will meet your needs.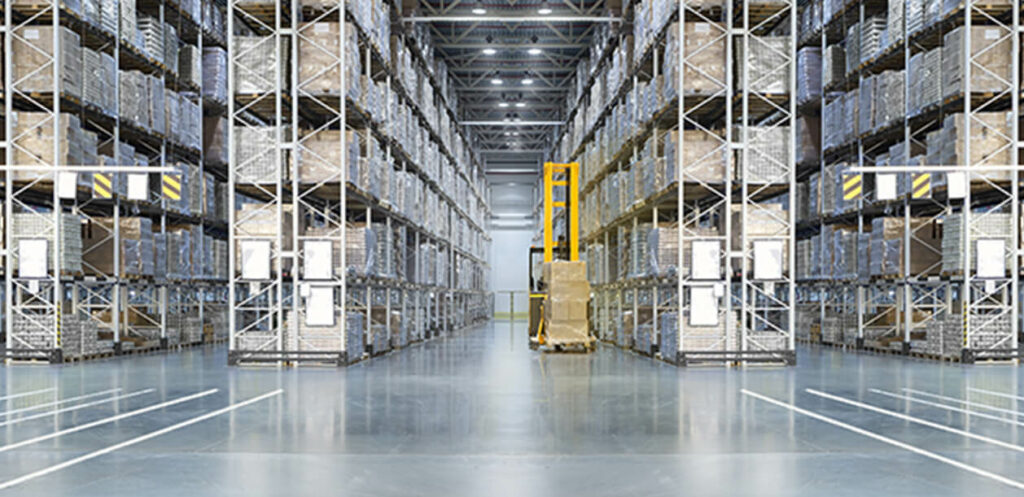 Explore our warehouse storage rack options to find the perfect solution for your products, existing equipment, and space.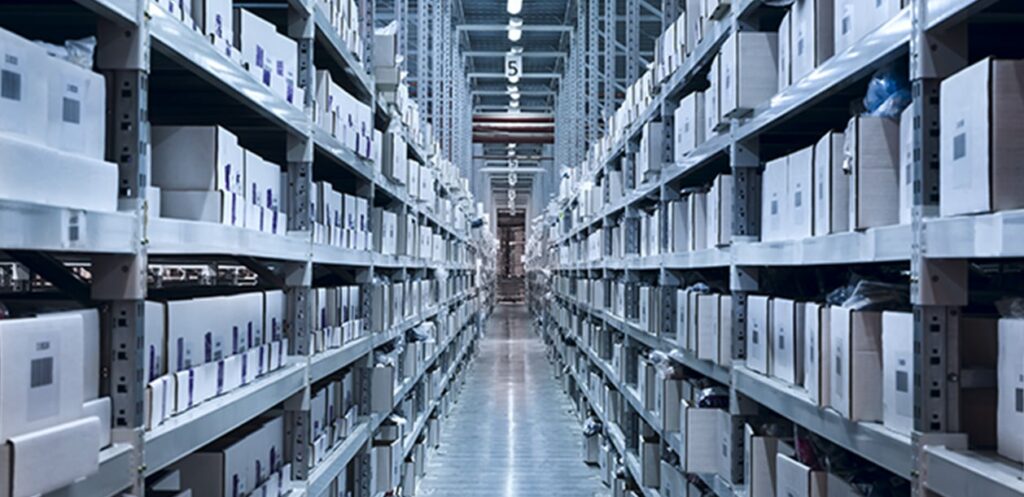 Learn more about custom industrial shelving from Naumann/Hobbs to make the most of space now and as your business grows in the future.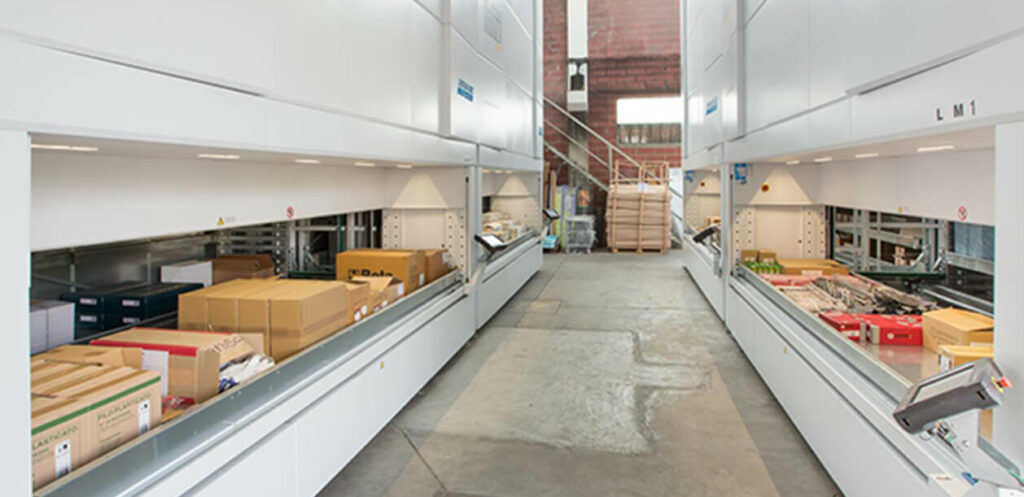 Streamline your business with one of Naumann/Hobbs' automated material handling systems for order-picking processes.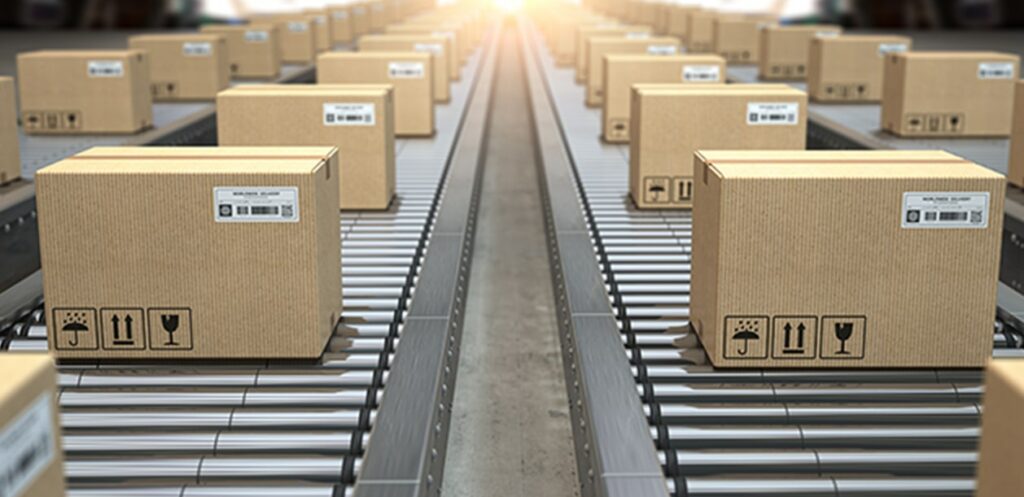 Explore the many customizable conveyor systems available from Naumann/Hobbs ranging from simple to sophisticated.