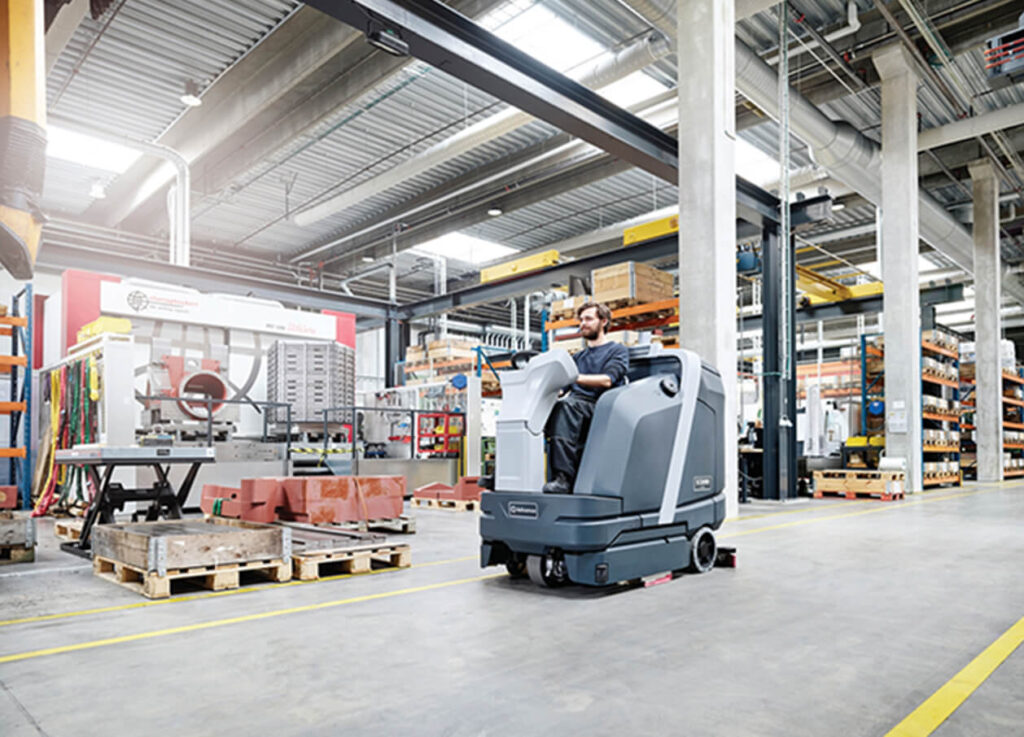 Safety First Means Cleanliness First
To run a smooth and safe operation, you have to have to start with a clean facility. Our industrial line of Nilfisk floor sweepers and scrubbers can help keep your warehouse and facility clean so you can win the battle against dirt, dust, and grime. They offer the perfect blend of ease-of-use and reliability, you'll be sure to keep your facilities looking good and operating safely.
Nilfisk's Sweeper-Scrubbers offer two machines in one, with an independent dry sweeping system that picks up dirt and debris before the scrubbing brush aggressively cleans the dirtiest floors, all in a single pass. They allow you to take on the toughest cleaning jobs with confidence. Naumann/Hobbs carries a variety of options.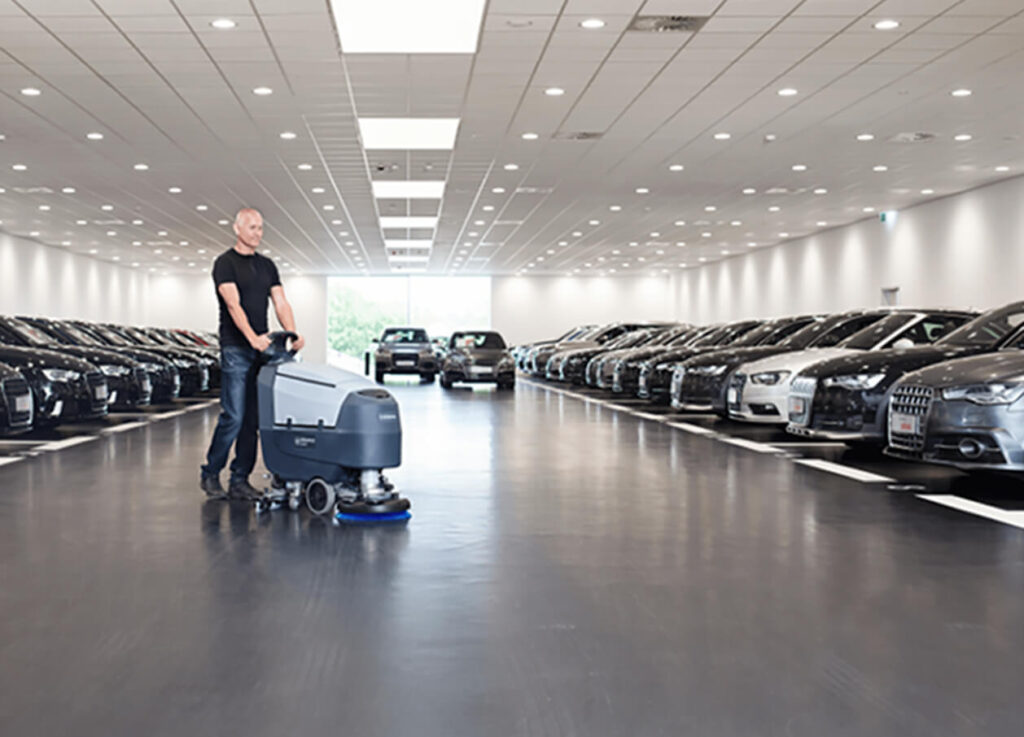 Industrial Rider Sweeper-Scrubbers
Nilfisk's combination sweeper-scrubber is designed for harsh industrial applications and minimizes the labor involved with cleaning. With hydraulic power, an all-steel industrial design, and broad sweeping paths to make fast work of large areas, these will leave your facility with the cleanest, driest floors.
Walk-Behind Sweeper-Scrubbers
Nilfisk's walk-behind sweeper-scrubbers offer a more compact but no less powerful floor cleaning machine. The operator can control how much pressure to apply as well as how concentrated the cleaning solution is while using it, which can minimize water and cleaning solution use and save on cleaning costs without skimping on the final result.
With Nilfisk's compact manual sweepers, you can focus on the cleaning job. While designed to clean indoor floors or outdoor areas, these manual sweepers can also sweep away and pick up paper, leaves, bottle caps, corks, cigarette butts – even small screws, and nails. These sweepers require virtually no service because they are purely mechanical with no motor, battery, or power cord.
Hybrid and Battery-Driven Sweeper Scrubbers
Nilfisk offers the industry's first hybrid and battery-driven combination sweeper-scrubber, reinventing an entire class of equipment and taking sustainable cleaning to the next level. You can reduce your cleaning time and costs from the benefits of dedicated dry sweeping and wet scrubbing in a single pass, and achieve up to 30% fuel savings from Hybrid technology. 
Brands and products vary by location.
More Ways to Optimize Your Business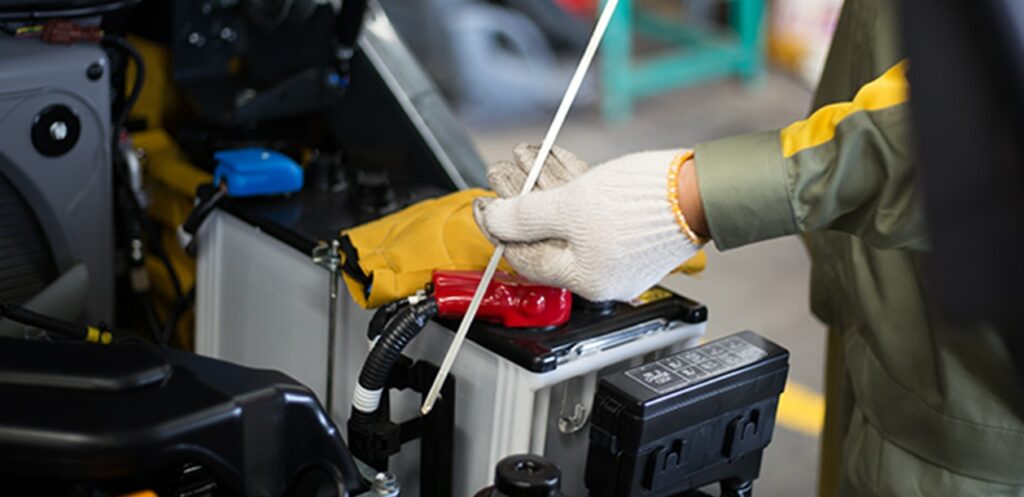 We provide customized service programs to keep your fleet of industrial equipment—and business—optimized and running smoothly. With our fast response times and large stock of replacement parts and accessories, your business doesn't need to stall when equipment needs repair.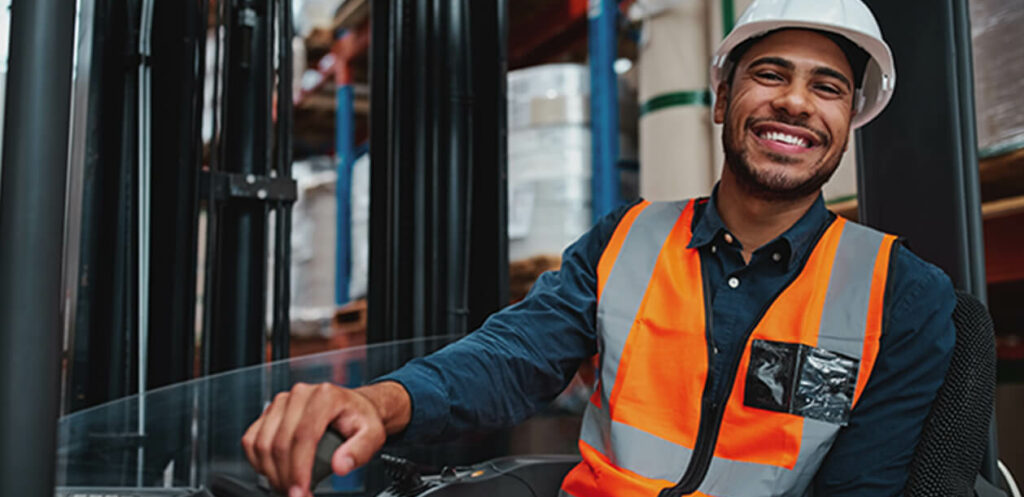 At Naumann/Hobbs, we understand how important it is to take care of your employees. Running any company that involves warehouse management and material handling requires well-trained staff and safety protocols to keep everyone safe. We offer a variety of equipment training programs and safety resources to help.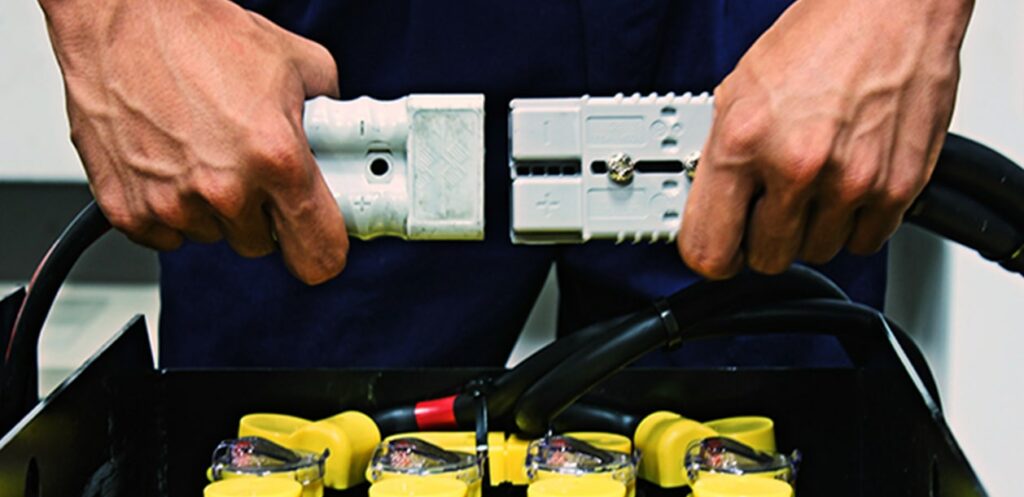 Naumann/Hobbs carries batteries and chargers to keep your electric equipment moving. Let our experts match the perfect power solution (lithium-ion, lead acid, or thin plate pure lead), to your specific application.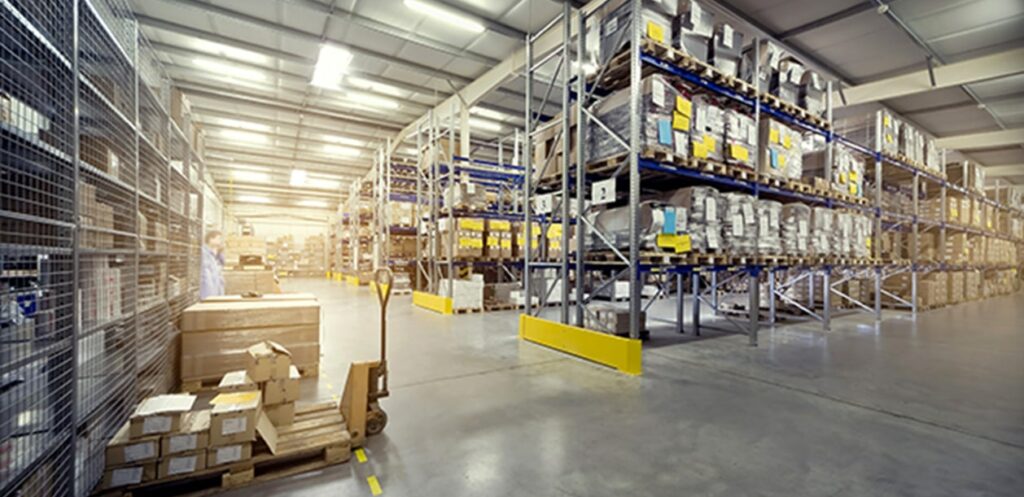 It takes more than the right equipment to get your business operating at maximum efficiency. Explore the turnkey solutions and consulting services that Naumann/Hobbs can provide to take you to the next level.