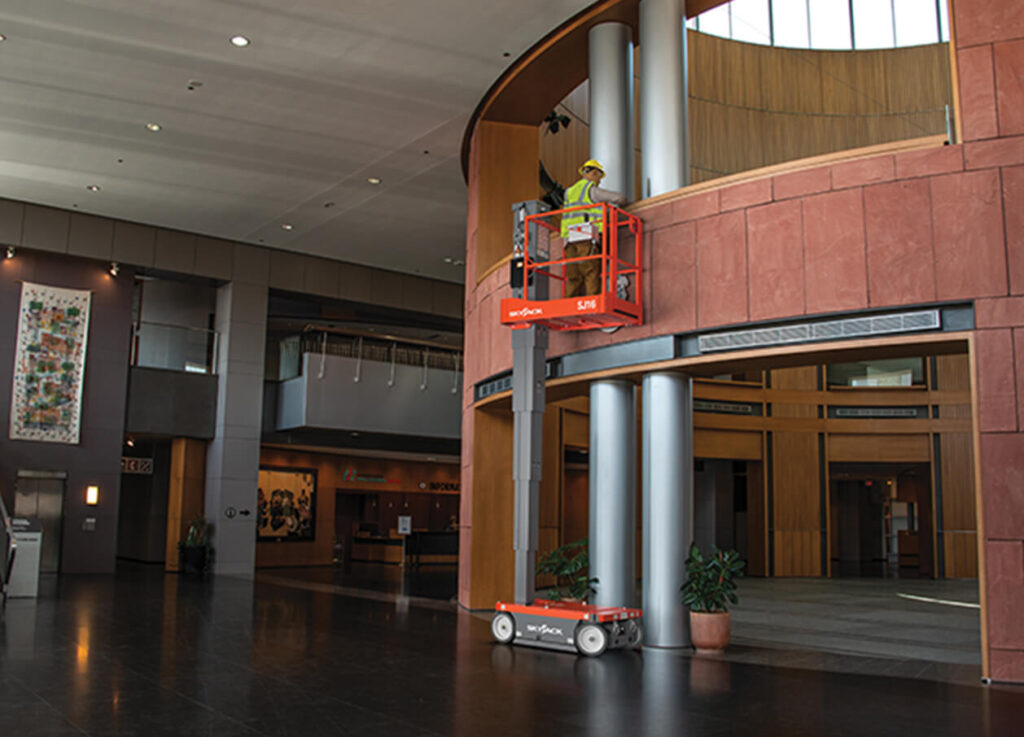 Known around the world for their reliability, durability, and quality, Skyjack boom and scissor lifts will be ready when you are. Skyjack's innovative but intuitive controls ensure your people will be in the right place to get the job done safely. Built with consideration for space and maintenance, we're sure we have the boom lift or scissor lift that matches your needs and your budget.
Skyjack Elevates Your Business
Skyjack became an industry-leader by providing product  features that combine durability, quality, and serviceability. Their products use common components across all models to maintain a certain uniformity throughout the product line. One in three scissor lifts sold worldwide is a Skyjack. At Naumann/Hobbs, we offer their product line of: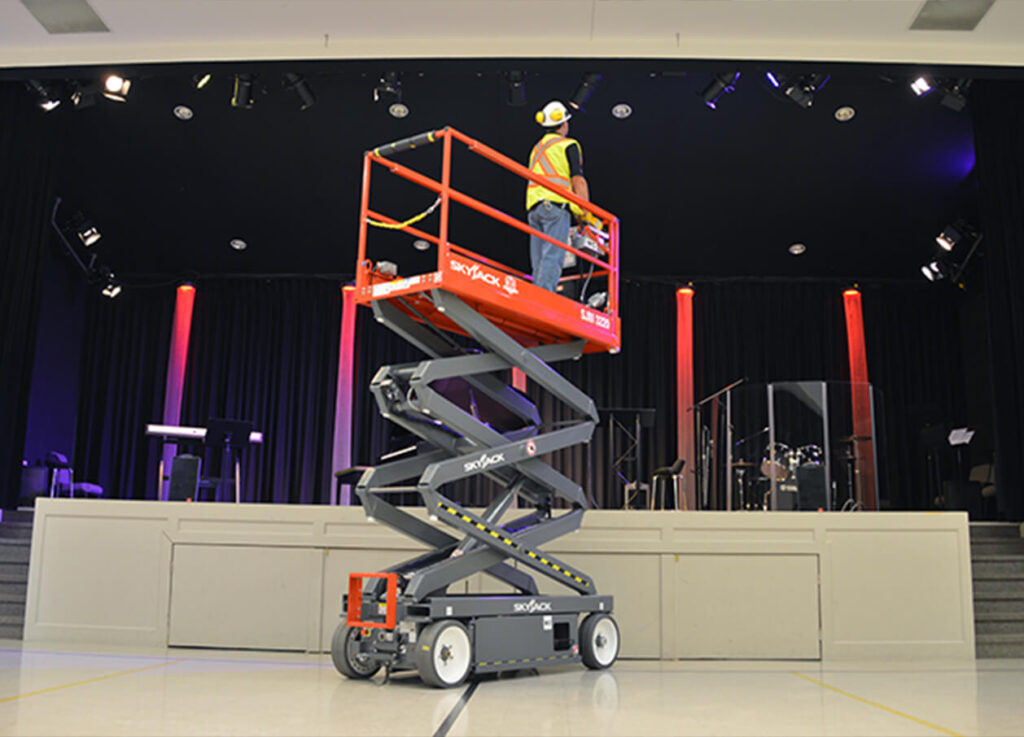 Skyjack vertical mast lifts are low maintenance and easy to service with a compact and versatile design. These lifts are zero emission machines. They are ideal for multi-level job sites with low floor loading and the ability to go on elevators.
Skyjack electric scissor lifts have been recognized as a leader in the industry for over a decade. Skyjack DC scissor lifts are ideal for indoor work where accuracy and precision turns are crucial and for the handling of sensitive materials.
Skyjack rough terrain scissor lifts feature large platform capacities and superior gradeability (up to 50%). Because these machines have crossover symmetrical four-wheel drive, they deliver maximum torque to all wheels for industry-leading all-terrain performance.
Skyjack articulating booms offer precise positioning capabilities packaged in a high capacity boom with superior up-and-over reach. Because these machines have a tight turning radius and minimal tailswing, they are ideal for maneuvering in confined areas.
Skyjack's 40ft and 60ft booms offer redesigned and improved customer return by using SMARTORQUE™ technology and data-driven design. SMARTORQUE™ utilizes optimized gearing along with a simplified, high-efficiency hydraulics package. These booms can engage their 25hp engines to deliver comparable on-site job performance as higher powered units.
The Skyjack telehandlers series is designed with all major service points easily accessible, which limits downtime and increases customers' utilization. With a variety of proprietary features, Skyjack's telehandlers series offer the industry's best life cycle value.
Brands and products vary by location.
More Ways to Optimize Your Business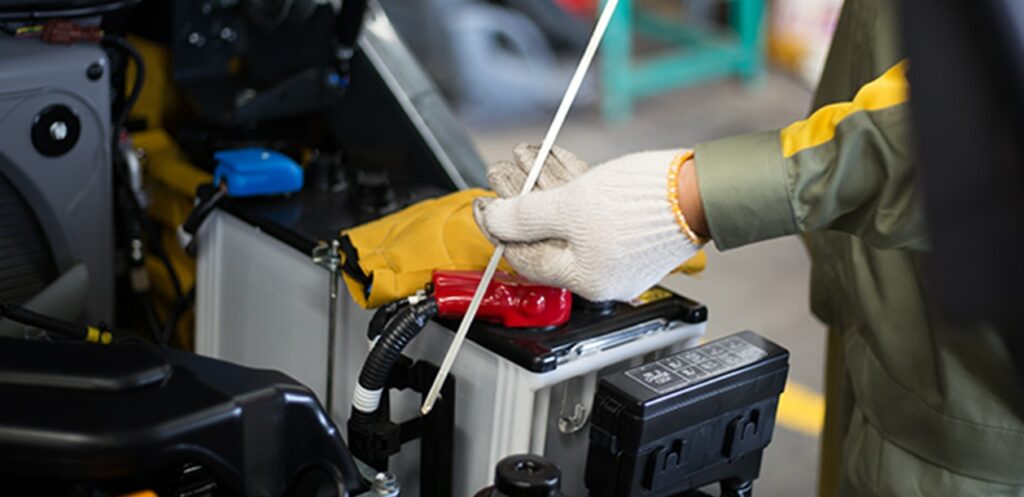 We provide customized service programs to keep your fleet of industrial equipment—and business—optimized and running smoothly. With our fast response times and large stock of replacement parts and accessories, your business doesn't need to stall when equipment needs repair.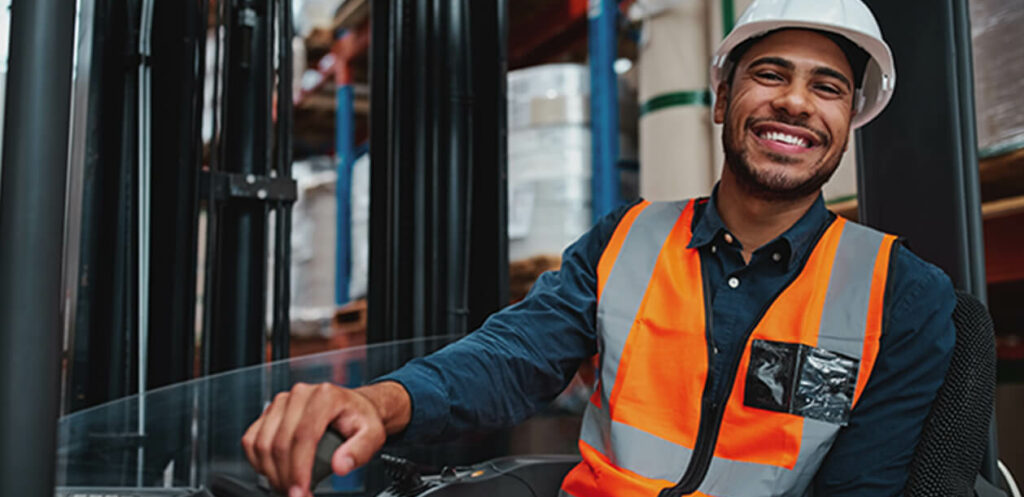 At Naumann/Hobbs, we understand how important it is to take care of your employees. Running any company that involves warehouse management and material handling requires well-trained staff and safety protocols to keep everyone safe. We offer a variety of equipment training programs and safety resources to help.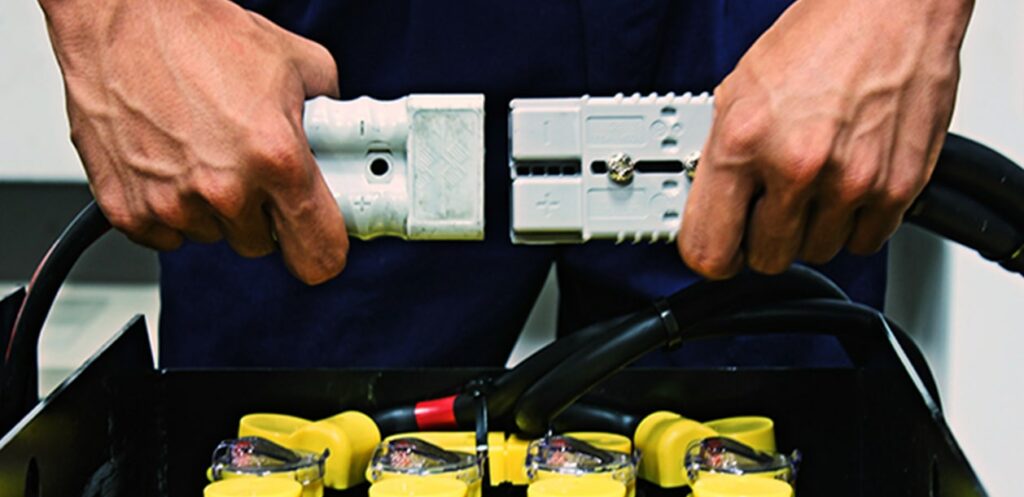 Naumann/Hobbs carries batteries and chargers to keep your electric equipment moving. Let our experts match the perfect power solution (lithium-ion, lead acid, or thin plate pure lead), to your specific application.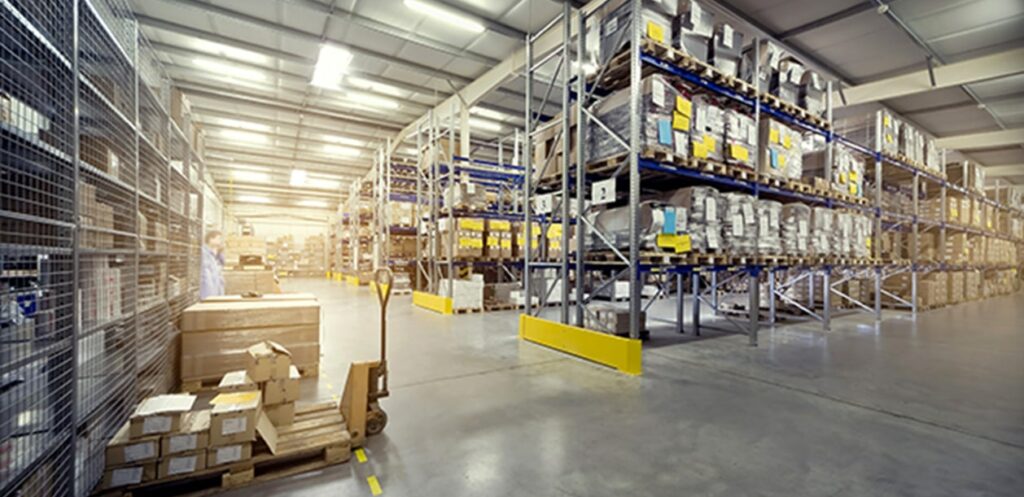 It takes more than the right equipment to get your business operating at maximum efficiency. Explore the turnkey solutions and consulting services that Naumann/Hobbs can provide to take you to the next level.