All the Equipment You Need
A fully optimized warehouse requires the right equipment to support your primary operations. Forklifts and storage solutions are what you need to handle materials efficiently, but additional warehouse equipment helps keep the entire operation of your warehouse running smoothly and efficiently.
At Naumann/Hobbs, we understand no two companies are exactly alike. That's why we offer an industry-leading selection of the best warehouse equipment available, chosen especially to ensure we have the tools you need to fit your job and your budget. We're confident you'll find the equipment you need, backed-up by our world class customer service and maintenance programs to keep you focused on what moves your business.
Brands and products vary by location.
Columbia's pure electric utility vehicles and carts are designed and built for long life cycles and maximum capability in any environment.
Nilfisk Sweepers & Scrubbers
Nilfisk is one of the world's leading manufacturers of professional cleaning equipment​​​​​​​. Their sweepers and scrubbers make it easy to keep your warehouse clean.
Skyjack Boom
and Scissor Lifts
Skyjack products are known for their simple reliability. A scissor lift moves personnel and equipment vertically and can offer an easy, safe alternative to ladders, towers, or scaffolding.
Genie Lifts promise quality by design, and that's what they deliver on all their aerial equipment, from scissor lifts to trailer mounted boom lifts to aerial work platforms.
JLG is a leading manufacturer of lift equipment, including aerial lifts, boom lifts, scissor lifts, telehandlers and low-level access lifts.
Support for Your Equipment
Keep your business moving with everything Naumann/Hobbs has to offer, from the right support and training for your equipment to customizable solutions and consulting services.
We provide customized service programs to keep your fleet of industrial equipment—and business—optimized and running smoothly. With our fast response times and large stock of replacement parts and accessories, your business doesn't need to stall when equipment needs repair.  
Naumann/Hobbs brings unrivaled expertise and over 70 years of experience to your business' material handling needs. We work with businesses large and small in every industry to engineer and implement material handling processes and solutions to help achieve their goals.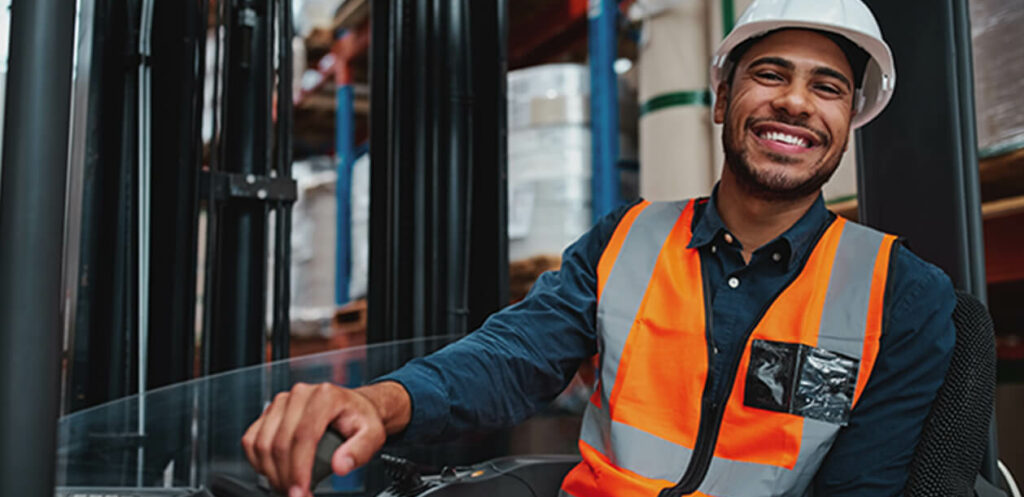 At Naumann/Hobbs, we understand how important it is to take care of your employees. Running any company that involves heavy lifting and material handling requires well-trained staff and safety protocols to keep everyone safe. We offer a variety of equipment training programs and safety resources to help.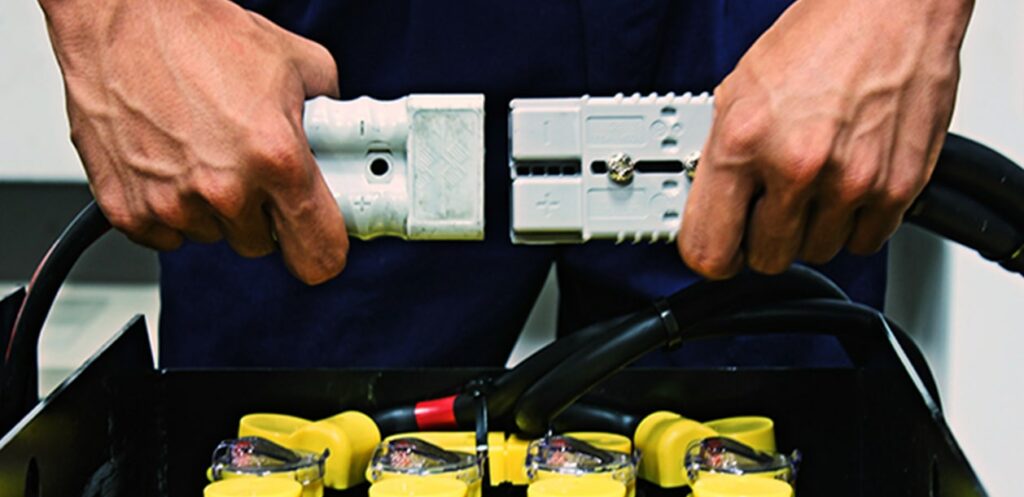 Naumann/Hobbs carries batteries and chargers to keep your electric equipment moving. Let our experts match the perfect power solution (lithium-ion, lead acid, or thin plate pure lead), to your specific application.