Equipment for Every Location
Rough terrain forklifts, sometimes called all-terrain forklifts, are designed to work in outdoor settings like construction sites and anywhere with rough surfaces. There are three primary qualities that distinguish rough terrain forklifts and provide greater traction and maneuverability:
Larger, more buoyant tires

Higher clearance

Full-time all-wheel drive
Piggyback equipment refers to open, payload-carrying trucks with a forklift attached to them.  Piggyback forklifts can make it easier to load and unload your truck inventory by carrying your forklift everywhere you go.  Piggyback forklifts are also easy to move around for greater efficiency. They typically feature excellent maneuverability for their size to help navigate job sites and warehouses.
There are many rough terrain forklift brands on the market today. Liftking, and Princeton Forklifts are available through Naumann/Hobbs. We're here to help when you need to handle heavy loads to get the job done.
For over 50 years, Liftking has grown to be the home of a complete line of Rough Terrain forklifts for both commercial and military clients.
Princeton has almost 30 years of experience designing and manufacturing piggyback forklifts and features their proprietary EZ Hitch® mounting system.
THE RIGHT ROUGH TERRAIN FORKLIFT CAN HANDLE ANY JOB
As your rough terrain forklift dealer, Naumann/Hobbs is prepared to help you select the right equipment for your job site. You'll find these all-terrain forklifts at work in all kinds of settings: docks, yards, timber forestry, special events, and construction sites all require these tough machines.
Rough terrain forklift brands available through Naumann/Hobbs are versatile and reliable solutions for material moving in almost any handling situation. These durable forklifts are ready to conquer all kinds of terrain with excellent mobility and serious traction. Uneven ground, gravel, and even mud are no match for robust rough terrain forklifts. You'll find efficient productivity when you opt for the right rough terrain forklift.
What makes a rough terrain forklift unique? These adaptable all-terrain machines are perfect for handling tasks when maneuverability matters. They feature off-road tires, special masts, large ground clearance, and other essential features needed to get the job done.
There are many different forklift types, designed for unique functions and spaces. At Naumann/Hobbs, we are experts in all types and сап help you identify which types will most efficiently accomplish your needs and goals.
Best Forklift Brands to Rent
lf you're looking to rent instead of buy from our line of forklift brands, let us know! We'II show you what's availaЫe in your location and answer any questions you may have оп the right solutions for your business.
Support to Find the Right Equipment
Each of these forklift brands can provide your business with trustworthy equipment, whether it's industrial forklifts, rough-terrain forklifts, pallet jacks, or even forklift attachments. Contact us today so we can help you choose the right forklift brand and the right machine for your business.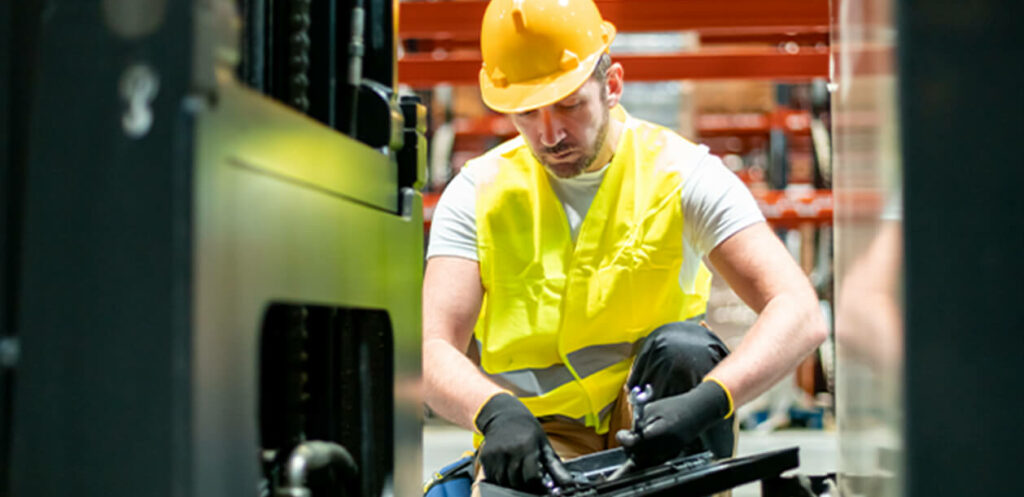 We provide customized service programs to keep your fleet of industrial equipment—and business—optimized and running smoothly. With our fast response times and large stock of replacement parts and accessories, your business doesn't need to stall when equipment needs repair.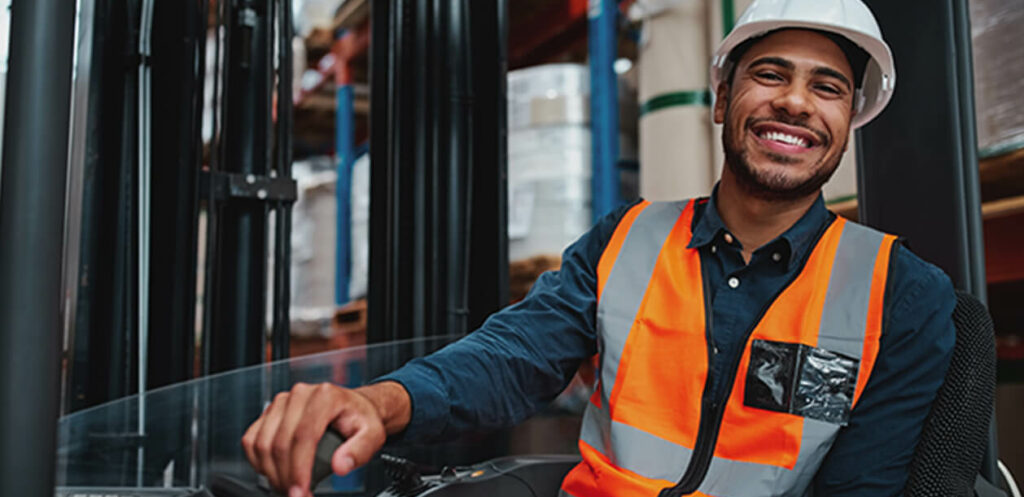 At Naumann/Hobbs, we understand how important it is to take care of your employees. Running any company that involves warehouse management and material handling requires well-trained staff and safety protocols to keep everyone safe. We offer a variety of equipment training programs and safety resources to help.