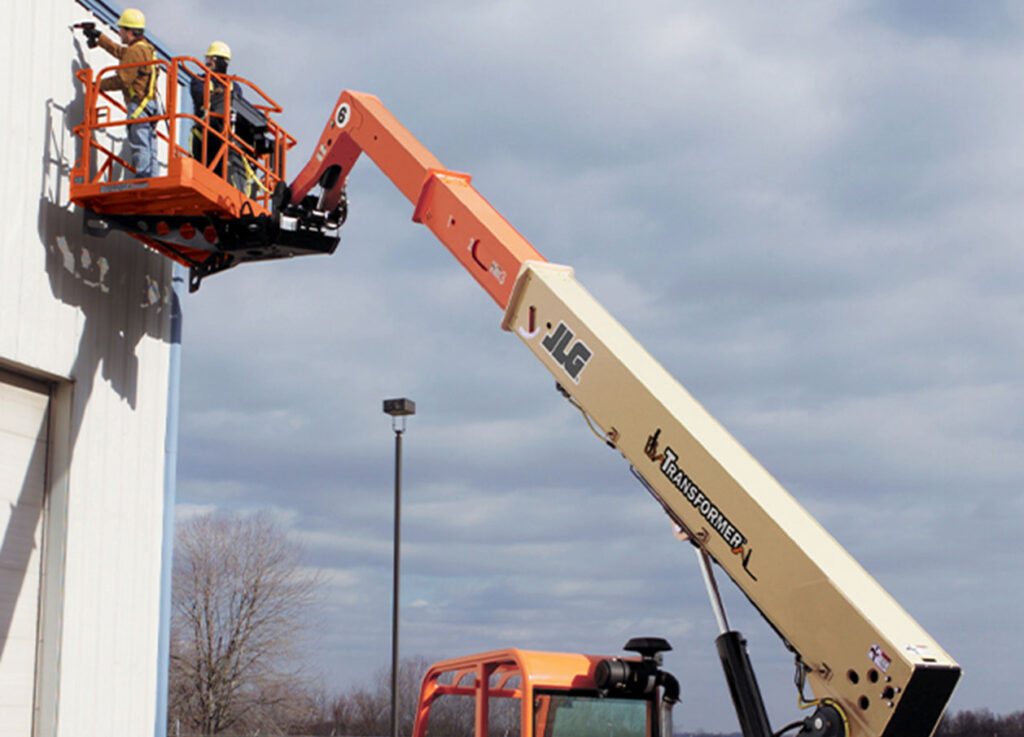 JLG connects your industry with access equipment for a wide variety of applications. Whether you work in agriculture, heavy construction, mining, warehousing or virtually anything in between, JLG offers a full line of aerial work platforms, telehandlers, stock pickers, mast booms, trailers and equipment accessories to meet your needs. 
JLG Lifts Raise You
to the Next Level
Whether you are dealing with large or small inventory items, JLG has a number of lifts that are the perfect solution for the varying demands of warehouse and distribution applications. Naumann/Hobbs is proud to offer you an exciting range of JLG Lift products.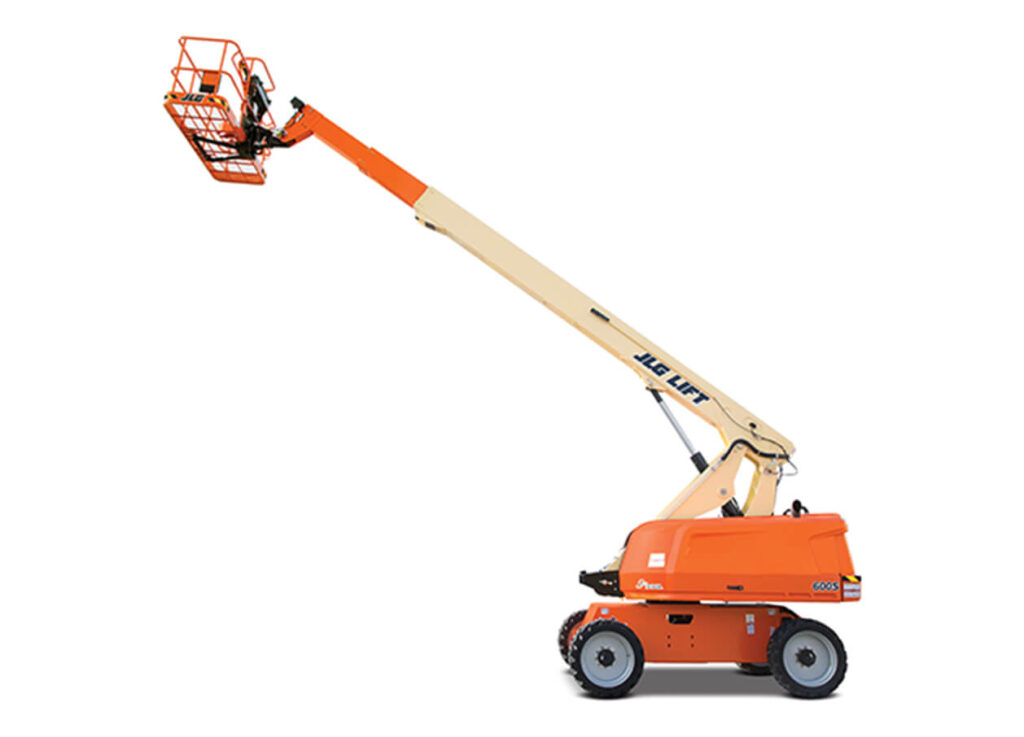 Electric and Hybrid Boom Lifts
JLG's line of electric and hybrid boom lifts are environmentally friendly, energy efficient, and raise productivity. From starting a job to completing it, JLG has an electric boom lift to meet your needs and keep your job green, including compact crawler booms, articulating boom lifts, and more.
Engine Powered Boom Lifts
JLG's engine powered boom lifts, including articulating boom lifts and telescopic boom lifts, give you the reach and power necessary for the best outdoor performance. Both their articulating boom lifts and telescopic boom lifts can tackle tough jobs.
Ideal for light maintenance and facility work, JLG's low-level access lifts provide a safe, efficient, and simple ladder alternative. JLG can help you get the job done with low-level access solutions that range from Push Arounds to the eco-friendly, non-powered EcoLifts.
JLG scissor lifts deliver long-lasting performance to keep your operation running. Their scissor lifts are a type of aerial work platform lift that is ideal for indoor maintenance or outdoor construction tasks. Electric scissor lifts have longer runtimes and facilitate quieter working environments. Engine powered scissor lifts can traverse rough terrain, and high platform capacities. 
JLG's telehandlers can function similarly to forklifts because of their extended boom and attachments, but they feature a greater reach and more versatility. They feature three steering modes to meet various maneuverability requirements and can take on rough terrain.
JLG manufactures the Tow-Pro® Series of towable boom lifts, also called cherry pickers or bucket lifts, that give you the reach and mobility you need. With these towable lifts, you have the choice of a 24V-DC electric or 9-hp gas-powered engine. And with the standard combination hitch, industry-leading 65-mph tow behind speed and hydraulic auto-leveling outriggers, you can bring this towable boom lift to any job site.
Stock Pickers and Order Pickers
JLG stock pickers can be used to pick stock, perform general maintenance, or expedite repetitive tasks to allow your team to complete more work in less time. They offer a range of driveable electric stock pickers that can take the place of traditional ladders, a walkie stacker, a manual pallet jack or walk-behind truck solution. JLG order pickers can lift workers up as they drive, bringing them near the products they need to fulfill an order before they come to a complete stop. 
JLG vertical lifts deliver full access with the productivity to finish those pressing tasks like maintenance or repair work that requires overhead reach in tight spaces. Their range of driveable and push around vertical lifts are an efficient and productive way to tackle up and over work and can offer a safer, more efficient alternative to ladders.
Brands and products vary by location.
More Ways to Optimize Your Business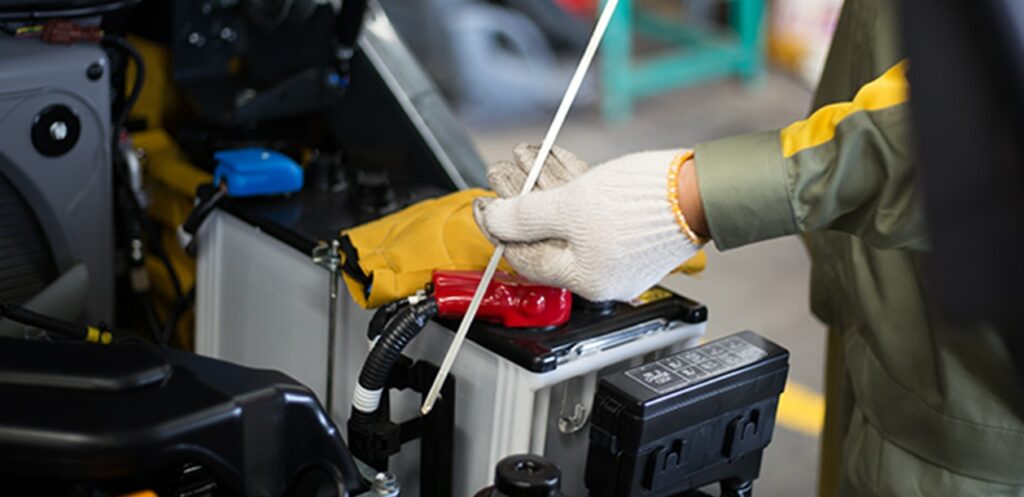 We provide customized service programs to keep your fleet of industrial equipment—and business—optimized and running smoothly. With our fast response times and large stock of replacement parts and accessories, your business doesn't need to stall when equipment needs repair.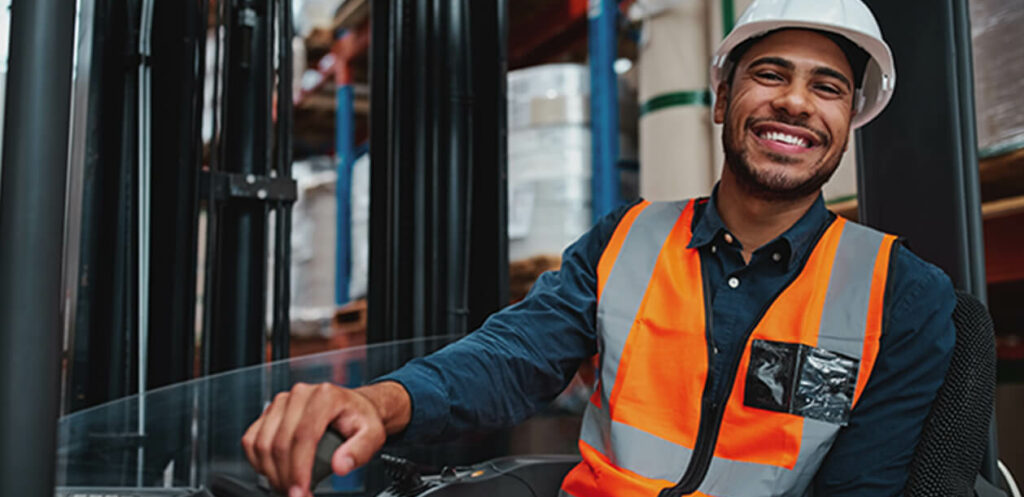 At Naumann/Hobbs, we understand how important it is to take care of your employees. Running any company that involves warehouse management and material handling requires well-trained staff and safety protocols to keep everyone safe. We offer a variety of equipment training programs and safety resources to help.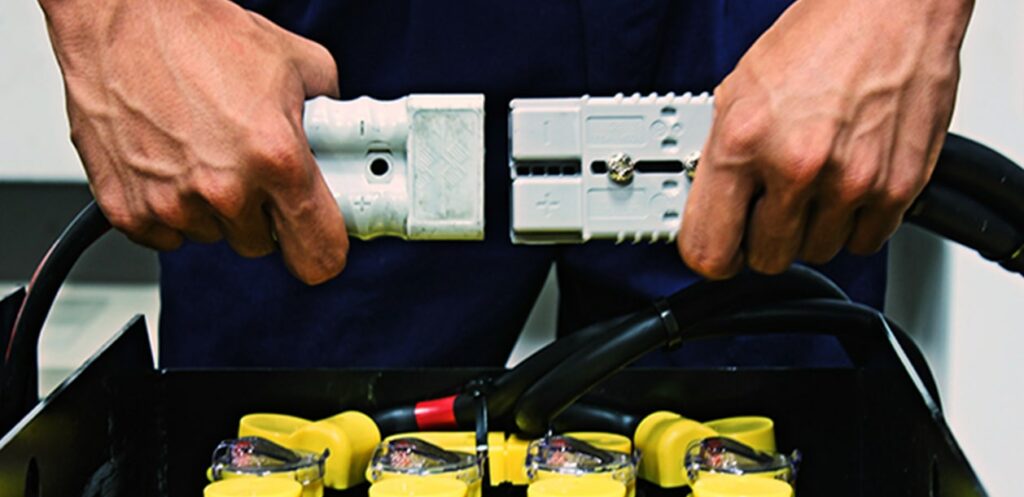 Naumann/Hobbs carries batteries and chargers to keep your electric equipment moving. Let our experts match the perfect power solution (lithium-ion, lead acid, or thin plate pure lead), to your specific application.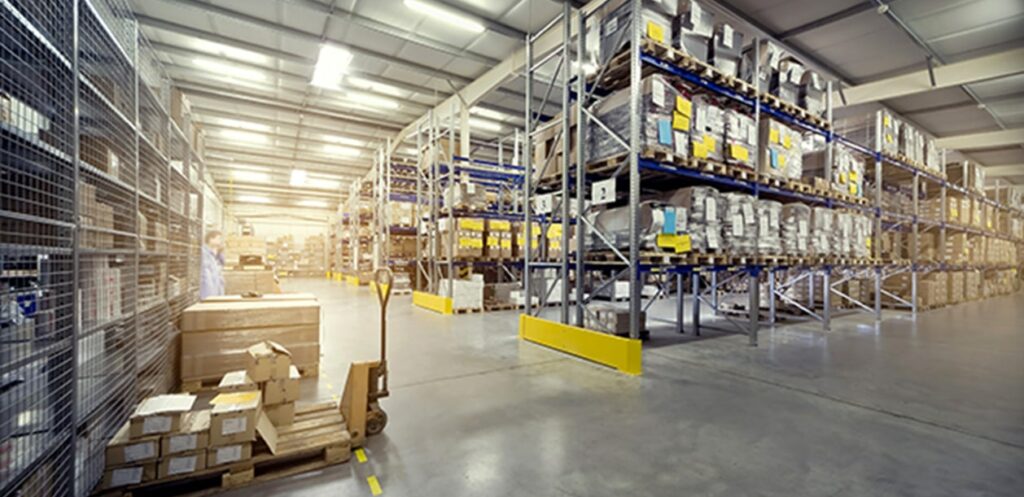 It takes more than the right equipment to get your business operating at maximum efficiency. Explore the turnkey solutions and consulting services that Naumann/Hobbs can provide to take you to the next level.