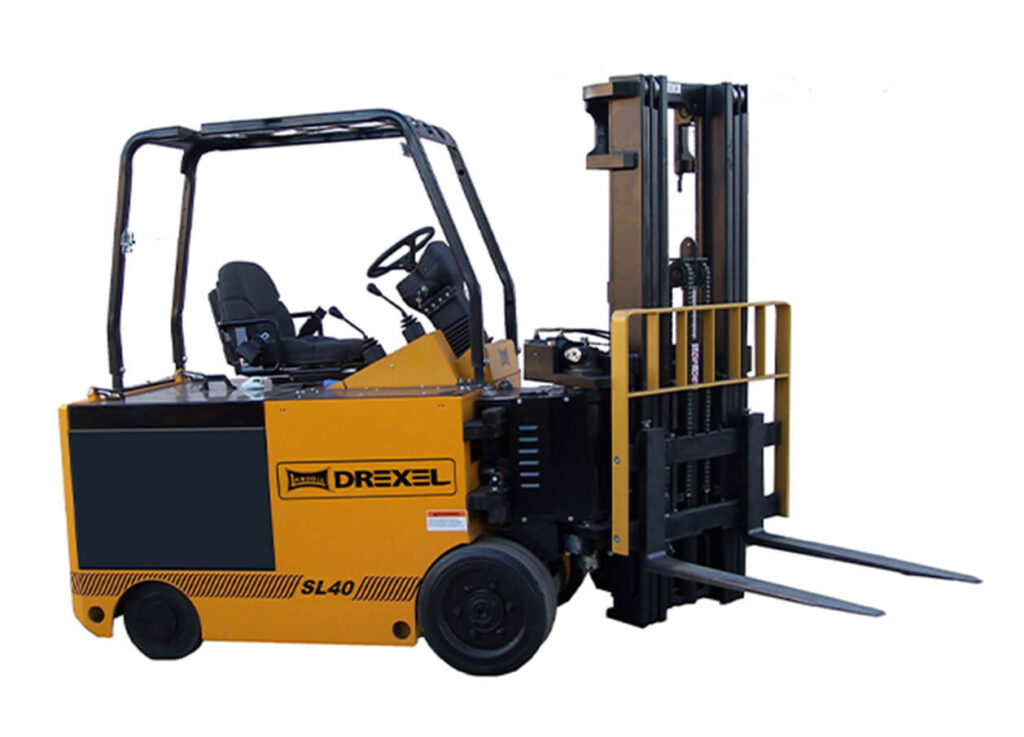 Maximize Your Storage Needs with a Drexel Forklift
Naumann/Hobbs is proud to offer a complete selection of Landoll Drexel Swingmast® Forklifts, perfect for tighter warehouse spaces. The versatile Swingmast® is designed to allow drivers to operate in very narrow aisles.  At Naumann/Hobbs, we identify the Drexel forklift that will help your business run more efficiently and help your team be more productive.
Top Features of Drexel Forklifts
The versatile Landoll Drexel SwingMast® performs like four trucks in one: a conventional counterbalanced truck, a reach truck, a sideloader, and a turret truck.  Drivers can rotate the mast 90 degrees and shift from left to right, without having to turn the forklift, allowing you to maximize your storage space. Operate in very narrow aisles, as tight as 4-1/2 feet, with capacities from 3,000 to 12,000 lbs.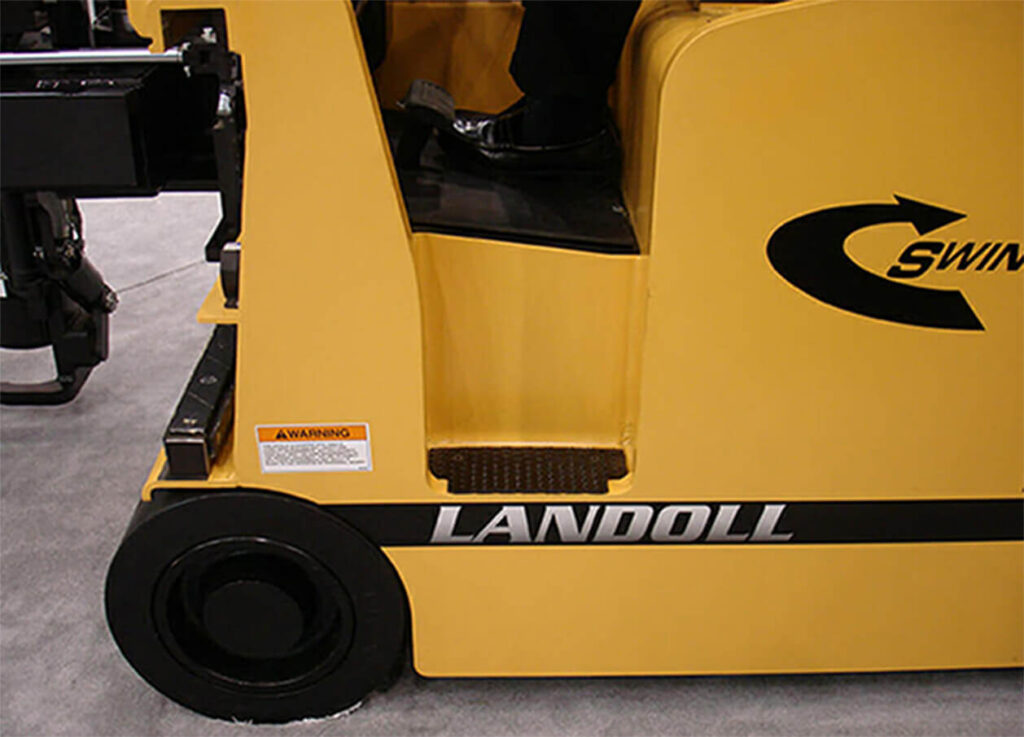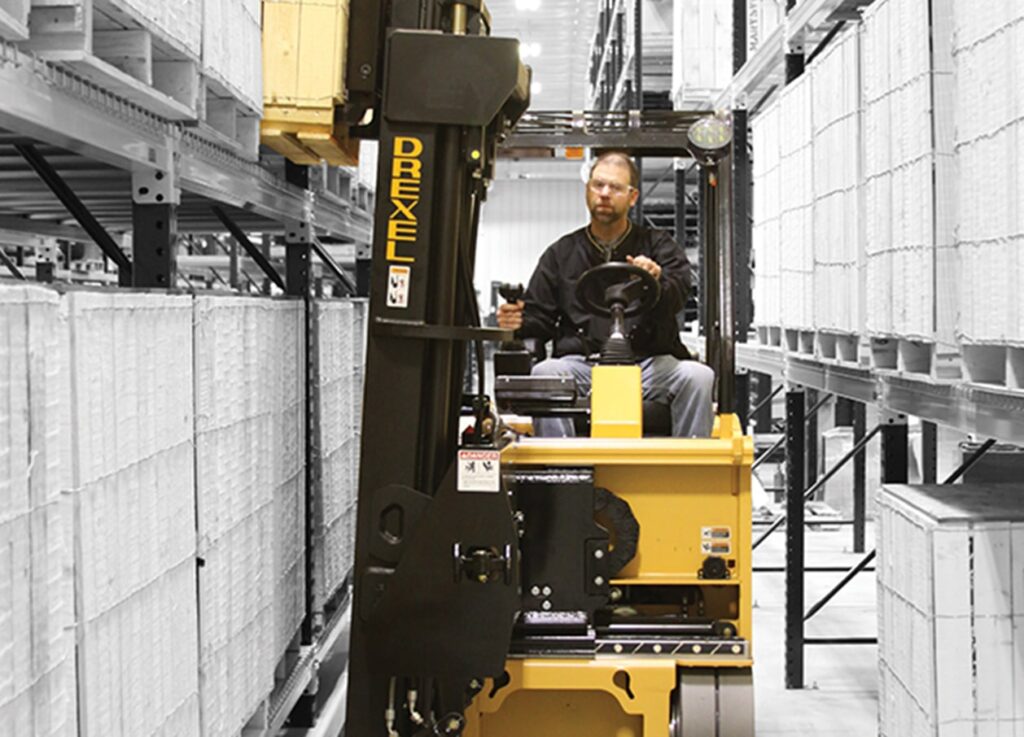 Rear Wheel Drive/Steer Very Narrow Aisle Warehouse Forklift
Drexel offers 2 models of rear wheel drive and steer very narrow aisle forklifts and both can work inside and outside on paved surfaces and can perform the jobs of a normal front-loading forklift, including loading and unloading highway trucks and containers, working in bulk storage, drive-in rack, push back rack, double deep and climbing steep ramps. The rear steering and drive allow turning in short-cross aisles further increasing the storage density when compared to counterbalanced trucks. 
Front Wheel Drive, Rear Wheel Steer VNA and Side Loading Forklift
Drexel's VNA and Side Loading Forklifts, available in seven different models, have independently driven front wheels and dual rear steer tires. The front mast rotates 90°, allowing for easy stacking in very narrow aisles. These models have fast lift/lower and travel speeds and tight turning radius provide excellent maneuverability and productivity. The optional roll-out battery compartment allows fast battery changes for multi-shift operations.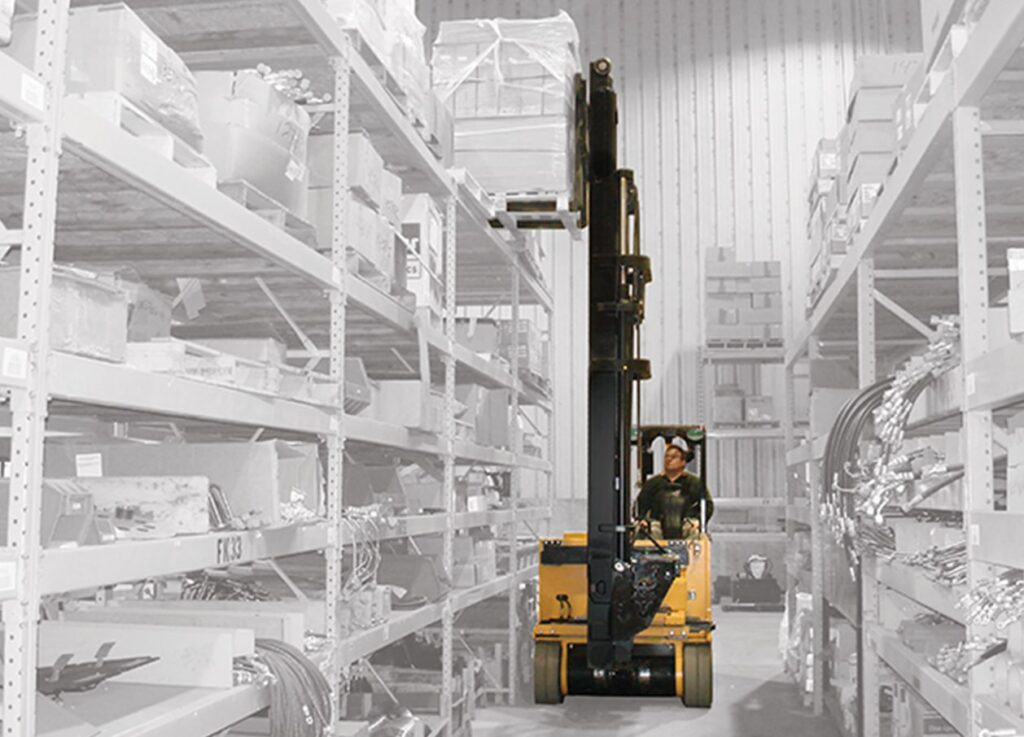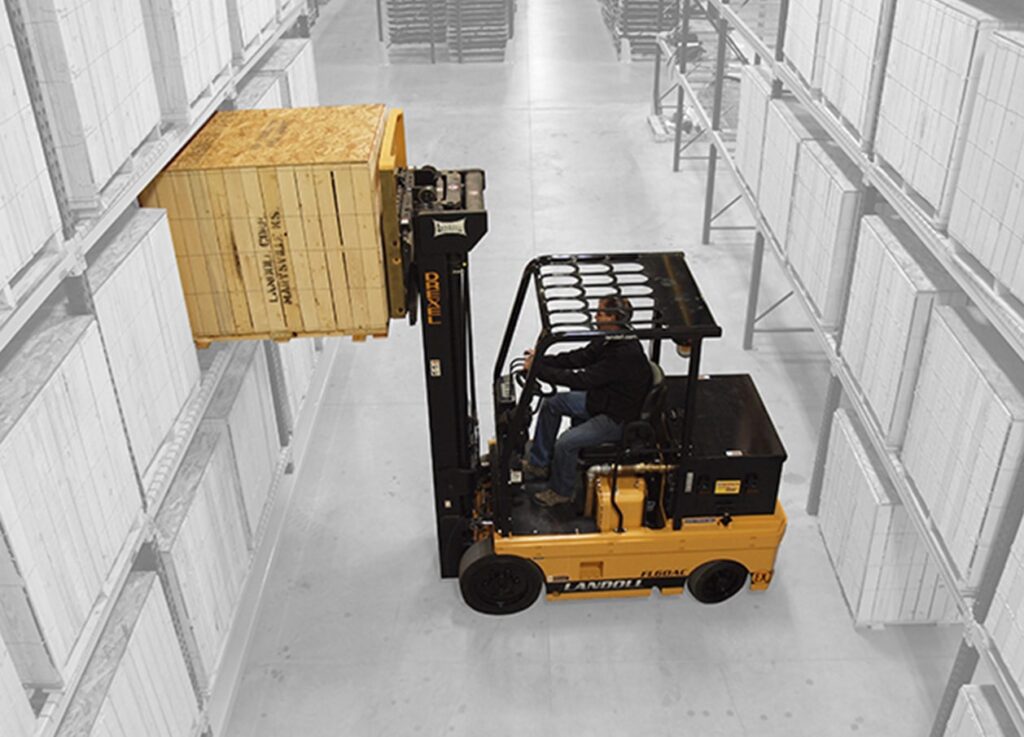 These Drexel forklift models are explosion proof, electrically powered, front loading, 4-wheel electric forklifts with independently driven front wheel drive and rear wheel steering. Their capacities are available in 4,000 lbs. and 6,000 lbs. with two, three and four stage masts for lift heights to 250″.  AC motors and controls make the EX range efficient and easy to maintain. 
Brands and products vary by location.
More Ways to Optimize Your Business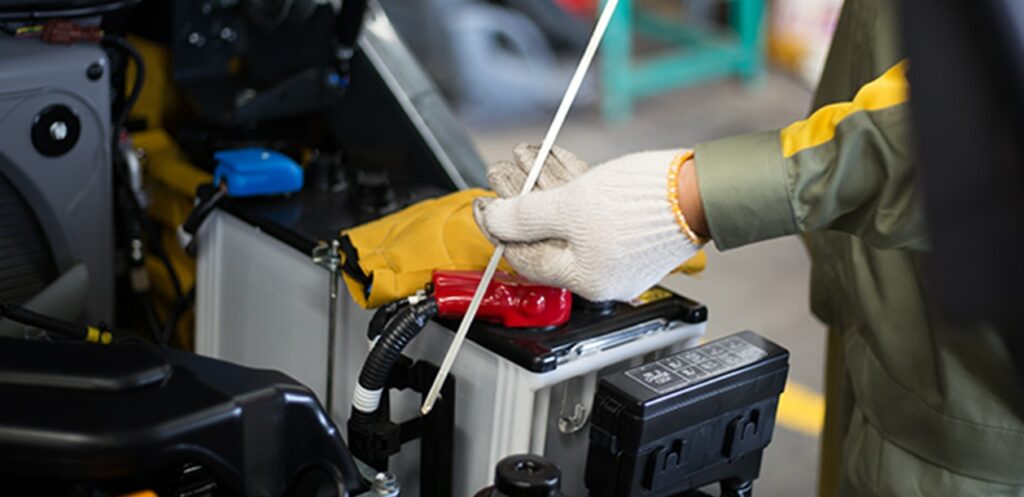 We provide customized service programs to keep your fleet of industrial equipment—and business—optimized and running smoothly. With our fast response times and large stock of replacement parts and accessories, your business doesn't need to stall when equipment needs repair.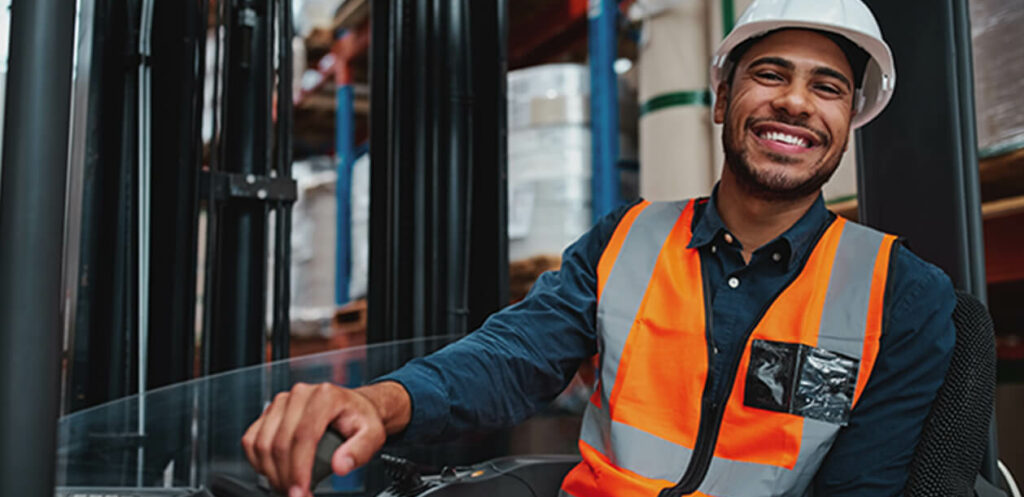 At Naumann/Hobbs, we understand how important it is to take care of your employees. Running any company that involves warehouse management and material handling requires well-trained staff and safety protocols to keep everyone safe. We offer a variety of equipment training programs and safety resources to help.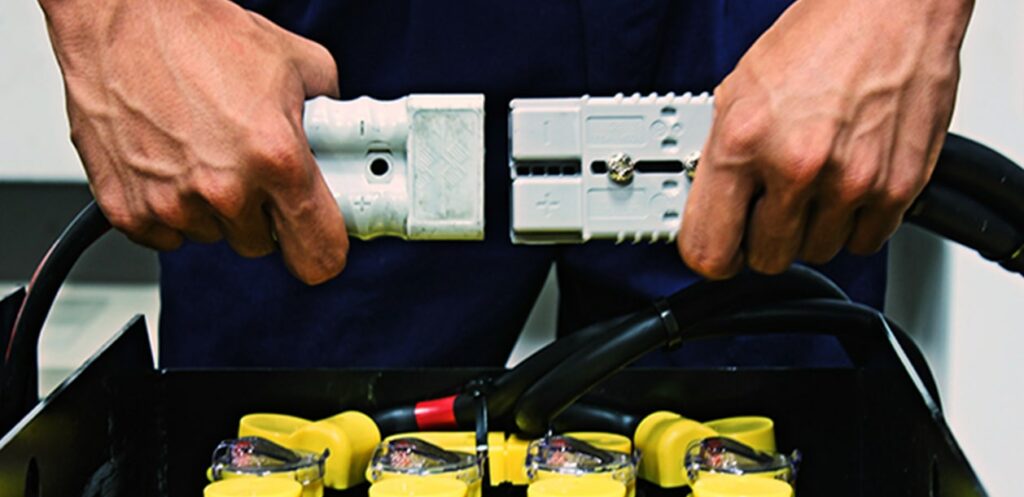 Naumann/Hobbs carries batteries and chargers to keep your electric equipment moving. Let our experts match the perfect power solution (lithium-ion, lead acid, or thin plate pure lead), to your specific application.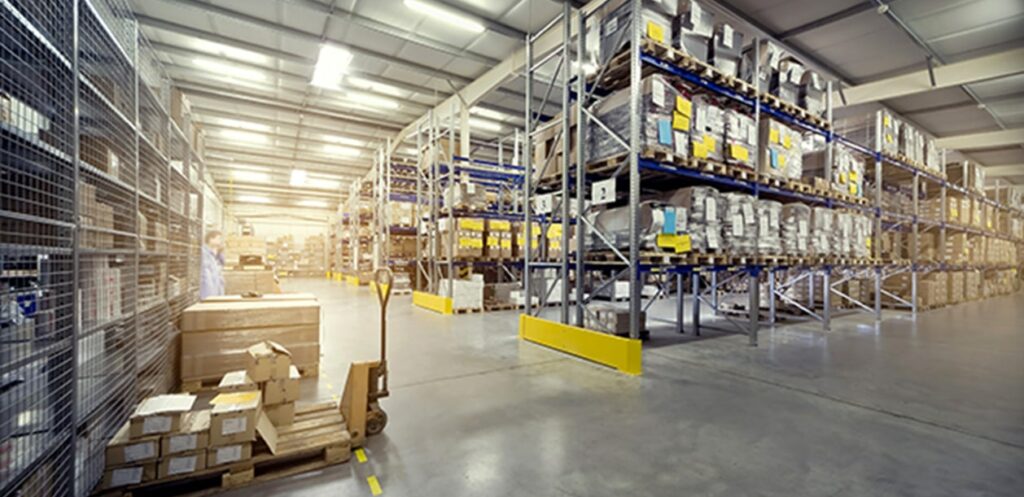 It takes more than the right equipment to get your business operating at maximum efficiency. Explore the turnkey solutions and consulting services that Naumann/Hobbs can provide to take you to the next level.