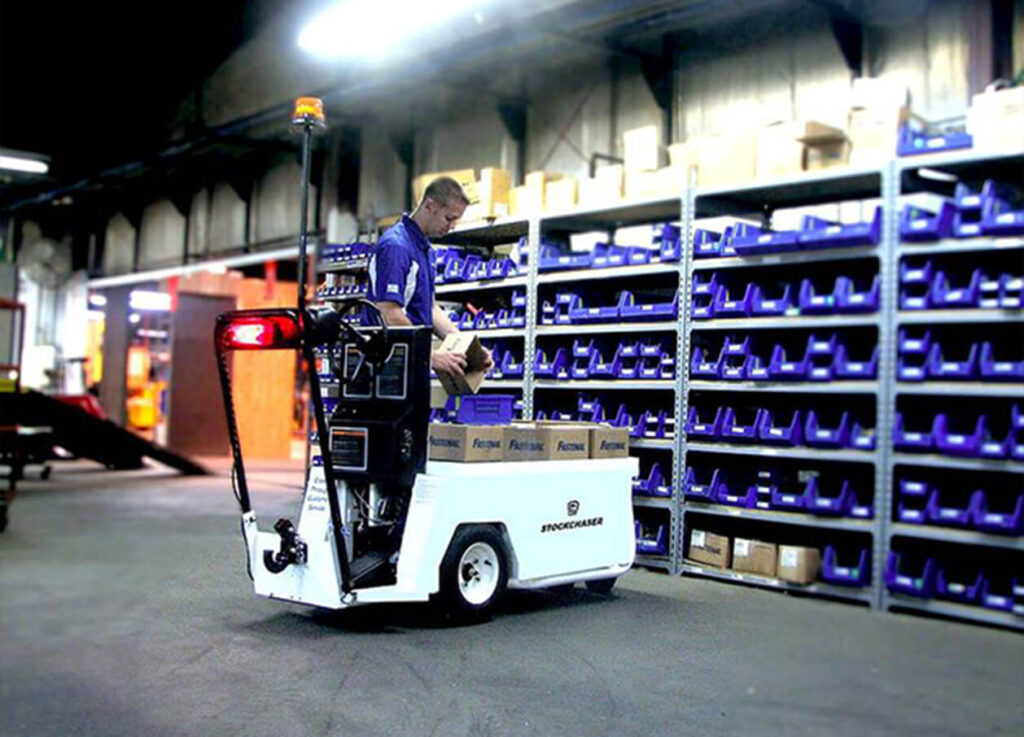 Columbia Carts - Move, Carry, And Tow With Efficiency & Power
Whether you're moving people or moving cargo, Columbia's electric utility carts & vehicles are your choice for durable, easy-to-use, cost-saving transportation. They are perfect for in-house transportation or as an alternative to forklifts for lighter, smaller material handling needs. We offer their full line of warehouse and industrial carts, utility vehicles, industrial rolling carts, and more to keep your business running smoothly. We can even customize your cart to get exactly what you need for every application.
Increase Your Warehouse Productivity
Our wide range of available Columbia carts and vehicles are perfect for every business or warehouse and perfectly complement our material handling lines of products.  Meet the entire line of pure electric vehicles: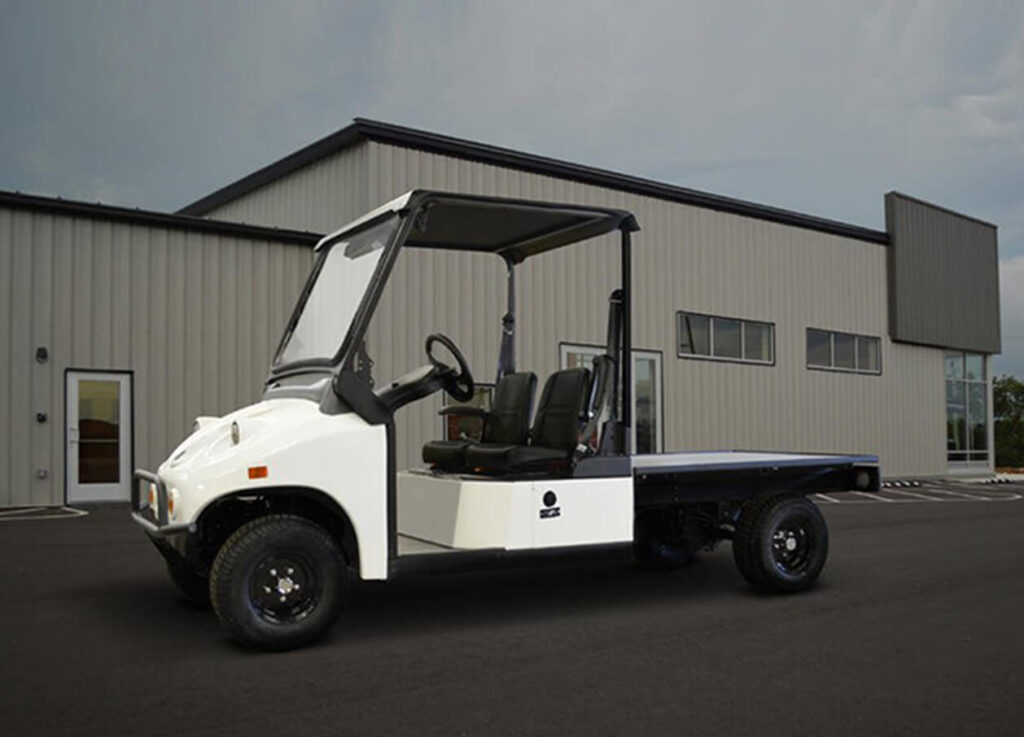 Journeyman Utility Vehicle
The Journeyman is ideal for maintenance, higher education, hospitality, construction, or any other space where safe, efficient transportation is both vital and a moving target. The Journeyman series is available in a range of sizes, configurations, and can carry two to six passengers safely and in comfort just about anywhere––including public roads.
The Expediter is designed for maximum productivity without compromising speed or safety. Its narrow design, tight turning radius and impressive capacity rating enables you to deliver payloads through tight spots right up to the job site. A standard fold-down seat back converts the Expediter into a two-person transport, making it perfect for pulling double duty in any kind of facility. 
The Payloader carries up to 4,000 pounds, tows up to 18,000 pounds, and travels up to 14 miles per hour while offering exceptional maneuverability and efficiency without sacrificing durability. We use the same steel chassis for all weight classes to provide the dependability you need from a heavy carrier.
The Custom Platform's innovative design offers various drive axle and battery pack configurations for optimal balance in payload carrying capacity, maximum range, and top turning performance. With a 96" bed and platform for customization will allow you to tow up to 6,000 lbs., or 2-14 passengers with an upgraded tram package.
The Utilitruck can carry up to four passengers and up to 1,500 pounds and is configured through an endless combination of mission-specific upfits for greater capability where you need it most. Go even further and customize your vehicle for unique environments, workloads, and accessibility needs.
The Stockchaser replaces large, inefficient material handlers with a smaller, faster utility vehicle perfect for order-picking, stock replenishment, towing, materials expediting and more. A powerful 24 or 48-volt pure electric power system and 133-inch turning radius make it the perfect choice for carrying up to 1,200 pounds or towing up to 6,000 just about anywhere––all day long.
The Chariot saves valuable time getting to work and enables key personnel to spend more time doing work. No matter who needs to go where, The Chariot moves managers, executives, security, floor staff, and others around indoor and outdoor facilities quickly, quietly, and efficiently. Pure electric power, narrow width design, tight turning radius, and stand-up operation give you long range, impressive maneuverability, and high visibility everywhere you go.
Brands and products vary by location.
More Ways to Optimize Your Business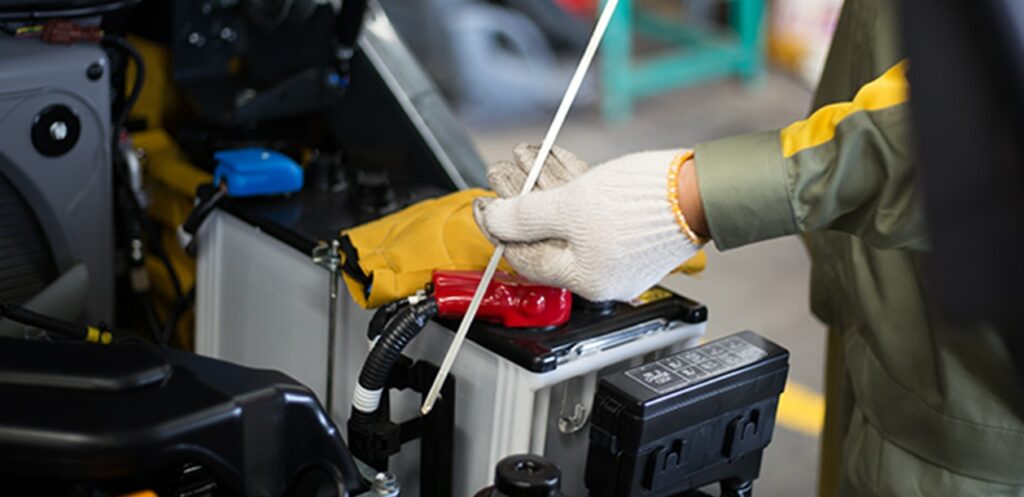 We provide customized service programs to keep your fleet of industrial equipment—and business—optimized and running smoothly. With our fast response times and large stock of replacement parts and accessories, your business doesn't need to stall when equipment needs repair.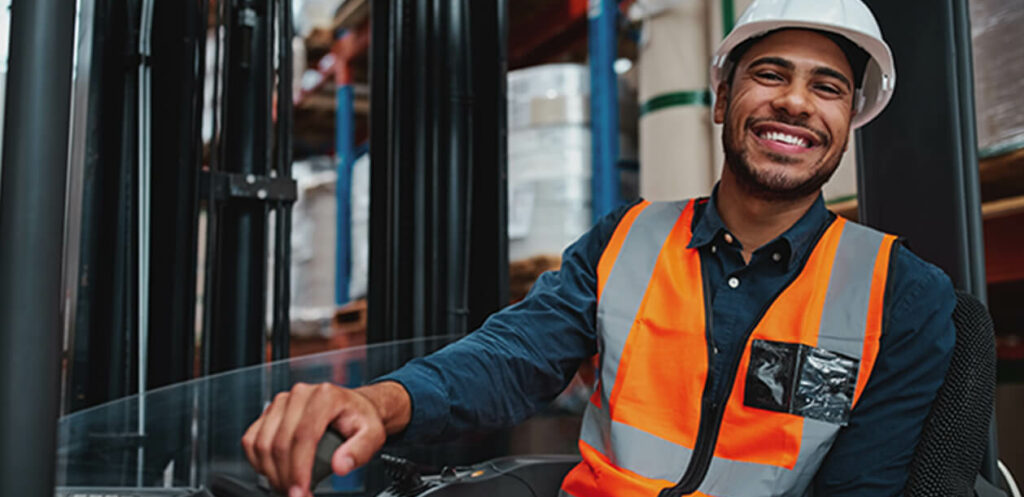 At Naumann/Hobbs, we understand how important it is to take care of your employees. Running any company that involves warehouse management and material handling requires well-trained staff and safety protocols to keep everyone safe. We offer a variety of equipment training programs and safety resources to help.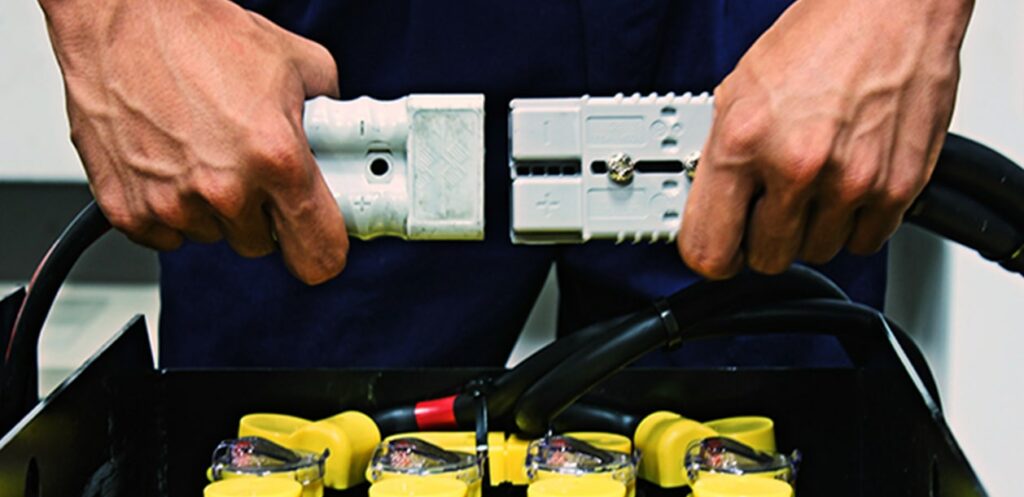 Naumann/Hobbs carries batteries and chargers to keep your electric equipment moving. Let our experts match the perfect power solution (lithium-ion, lead acid, or thin plate pure lead), to your specific application.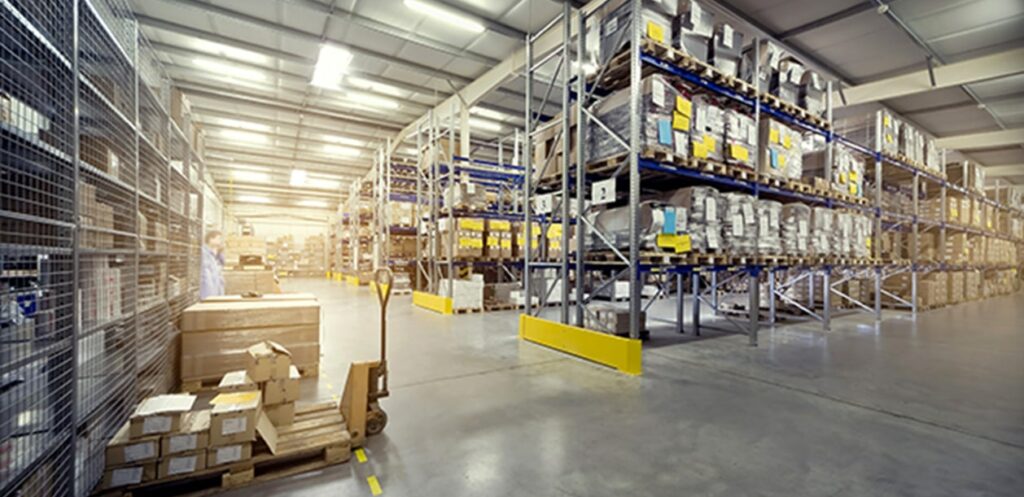 It takes more than the right equipment to get your business operating at maximum efficiency. Explore the turnkey solutions and consulting services that Naumann/Hobbs can provide to take you to the next level.