Equipment to Elevate
Your Business
Maximize efficiency while minimizing effort with the right forklift or powered equipment from Naumann/Hobbs. Whether you're looking to improve your warehouse operations or complete short-term projects, we carry an extensive fleet of equipment to meet your specific needs for purchase, both new and used, and for rent. If you need help determining which equipment is right for your business, we can help make selections that will ensure your warehouse is running smoothly and safely, while saving you money.
Brands and products vary by location.
Naumann/Hobbs offers best-in-class forklift brands at competitive pricing. We can help you understand the benefits and best functions for each forklift brand. Explore the pages below to learn about what each brand offers.
WAREHOUSE
EQUIPMENT BRANDS
We carry warehouse equipment brands to match your budget and to offer comprehensive solutions for all your warehouse needs. Learn more about the brands we carry and how each can assist in different needs.

ROUGH TERRAIN
PIGGYBACK BRANDS
When your business goes outdoors or onto rough, uneven surfaces, a rough terrain forklift can keep things operating smoothly. Learn more about these tools and the unique benefits of each.
We offer an array of reliable, durable, and efficient forklift types for every kind of material handling need. Our staff can help you find the type that will work best for your needs.
Whether it's a single acquisition or a whole fleet, forklifts can improve the efficiency of your business. Our forklift specialists are available to help you select, plan for, and purchase new forklifts.
When you need the best equipment on a budget, a used forklift can be the ideal solution. We only stock high-quality pre-owned forklifts in a variety of makes and models from the best brands in the industry.
Forklift rentals can be a great option for short-term projects, transition periods for your company, or to ensure your equipment purchase will satisfy your needs. Rentals are available for short- and long-term use and come with 24/7 repair service and delivery options.
Everything Your Forklifts
Need to Succeed
Equipment Is One Part of Your Operation
If you're looking to grow your fleet or optimize your operations, we offer consulting services like warehouse design & layout for all industries.
Attachments for Equipment Maximization
Forklift attachments allow for additional customization and functionality. Plus, attachments can allow you to scale up your operation by allowing you to move more and special types of material.
Batteries to Keep
You Moving
Naumann/Hobbs provides full-service batteries and energy solutions so you can keep your equipment—and business—moving when you need it to.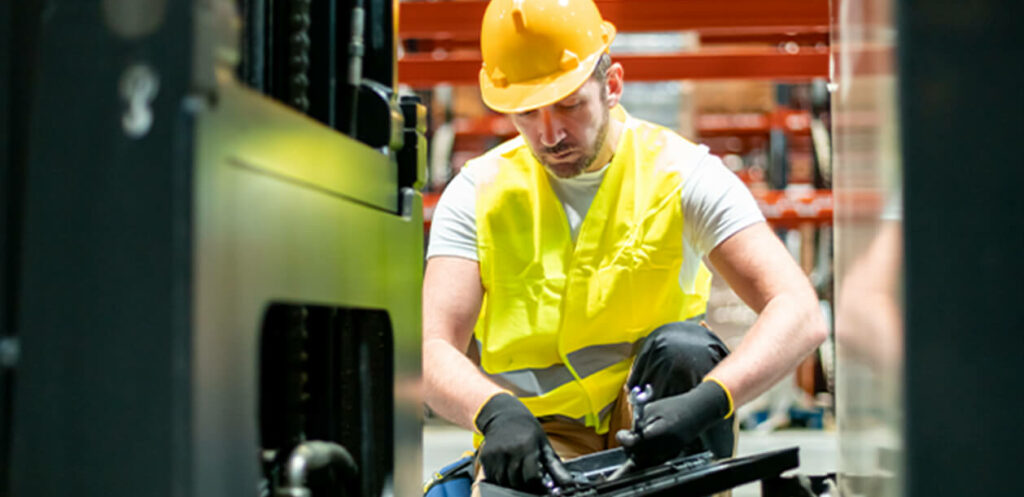 We provide customized service programs to keep your fleet of industrial equipment—and business—optimized and running smoothly. With our fast response times and large stock of replacement parts and accessories, your business doesn't need to stall when equipment needs repair.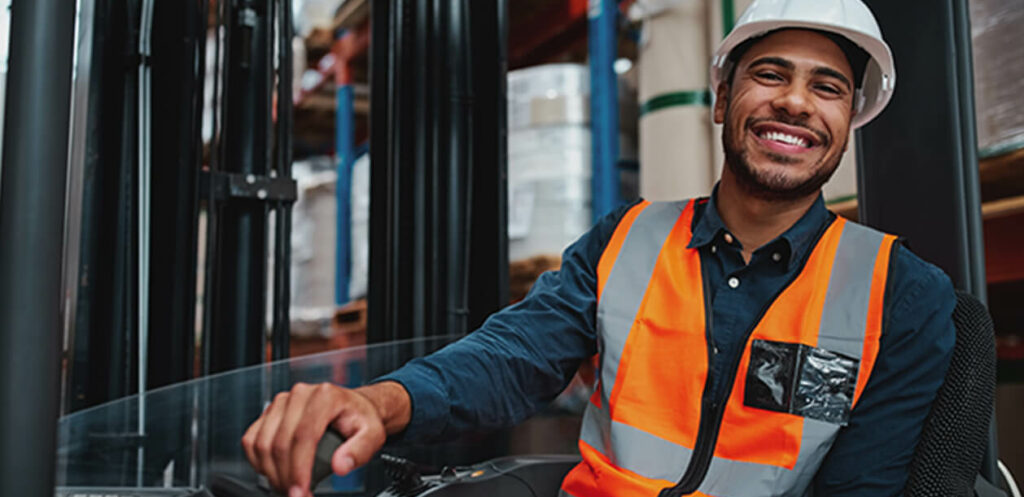 At Naumann/Hobbs, we understand how important it is to take care of your employees. Running any company that involves warehouse management and material handling requires well-trained staff and safety protocols to keep everyone safe. We offer a variety of equipment training programs and safety resources to help.