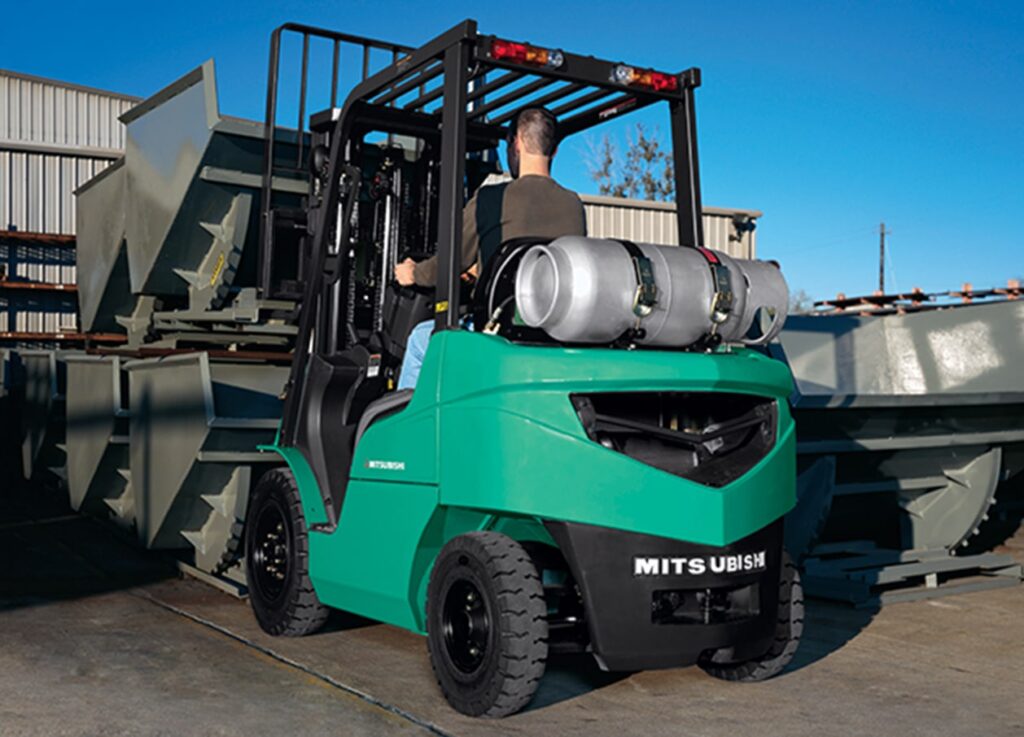 Dependability Meets Affordability
The Naumann/Hobbs line of Mitsubishi Forklift Trucks is designed to give you the maximum amount of uptime, affordably and efficiently. Mitsubishi forklift trucks are built to offer reliability and performance.
Forklift Uptime Improved, Costs Lowered
Our full line of Mitsubishi Forklift Trucks feature productivity, energy efficiency, ergonomics, safety awareness and lower your total cost of ownership.  . The full line of Mitsubishi Forklift Trucks we carry include:
Electric Counterbalanced Forklifts 3,000-6,500 lb capacity

High Level Order Pickers 3,000 lb. capacity

Reach Trucks 3,000-4,500 lb. capacity

Electric and Manual Walkies 2,200-8,000 lb. capacity

Electric Narrow Aisle Forklifts 2,500-4,500 lb. capacity

Internal Combustion Cushion Tire Forklifts 3,000-15,000 lb. capacity

Internal Combustion Pneumatic Tire Forklifts 3,000-40,000 lb. capacity

Hand Pallet Jack
Brands and products vary by location.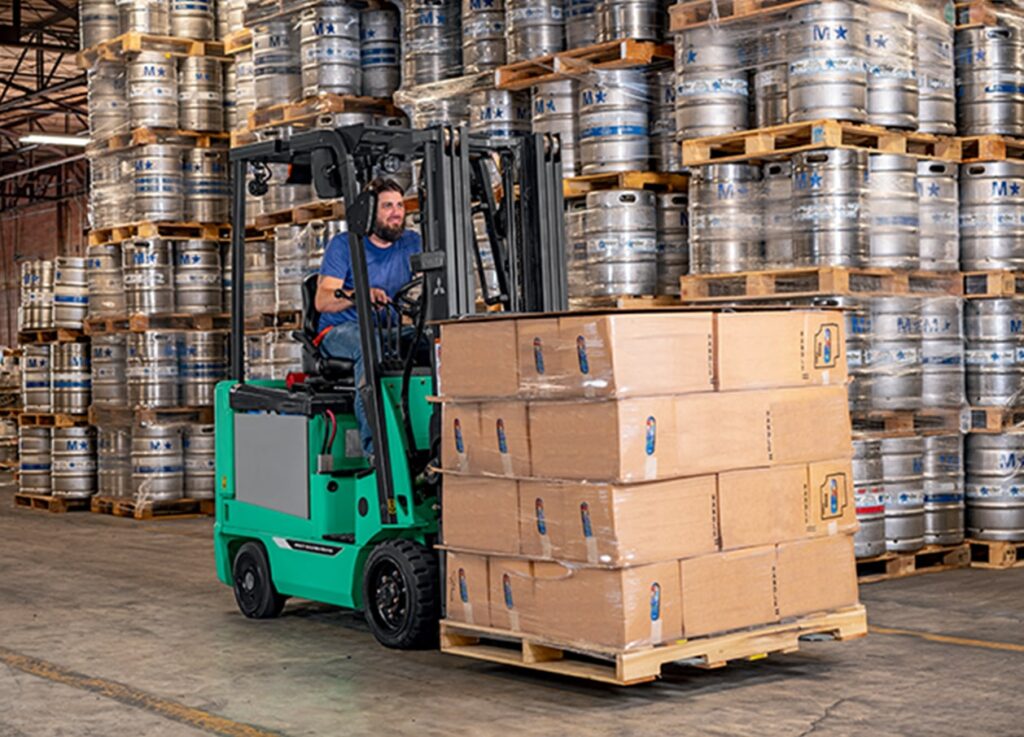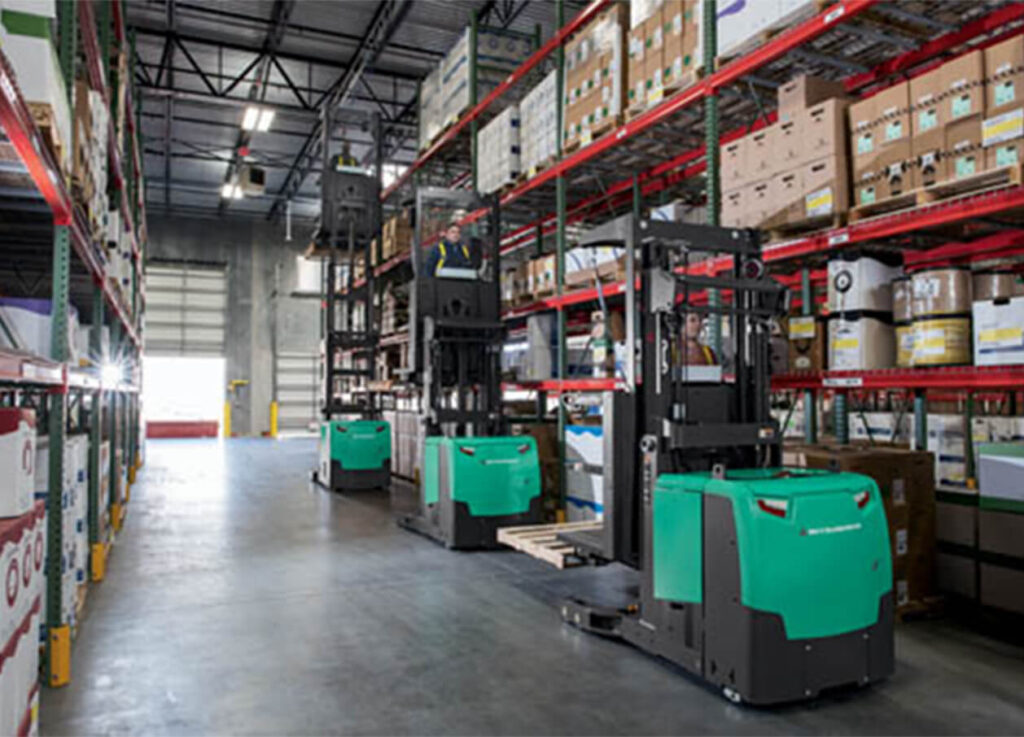 Mitsubishi forklifts and lift trucks offer an innovative suite of online fleet management tools through LTS Lift Truck Solutions.®  These tools, from telematics data to centralized equipment management, can help you optimize the performance of your material handling assets. LTS Lift Truck Solutions® is our single solution online platform that keeps your employees connected with your fleet, seamlessly communicating from the factory  ̶  to your local dealer  ̶  to your forklift.
More Ways to Optimize Your Business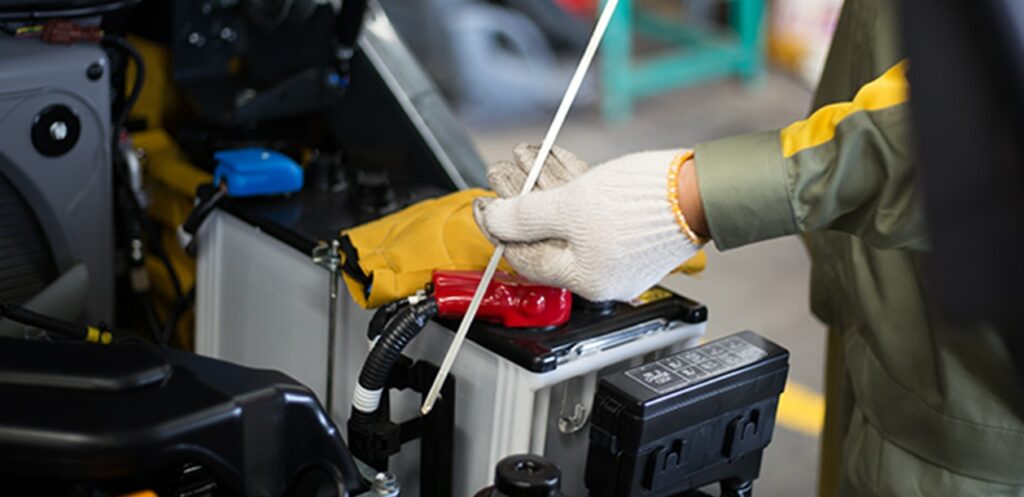 We provide customized service programs to keep your fleet of industrial equipment—and business—optimized and running smoothly. With our fast response times and large stock of replacement parts and accessories, your business doesn't need to stall when equipment needs repair.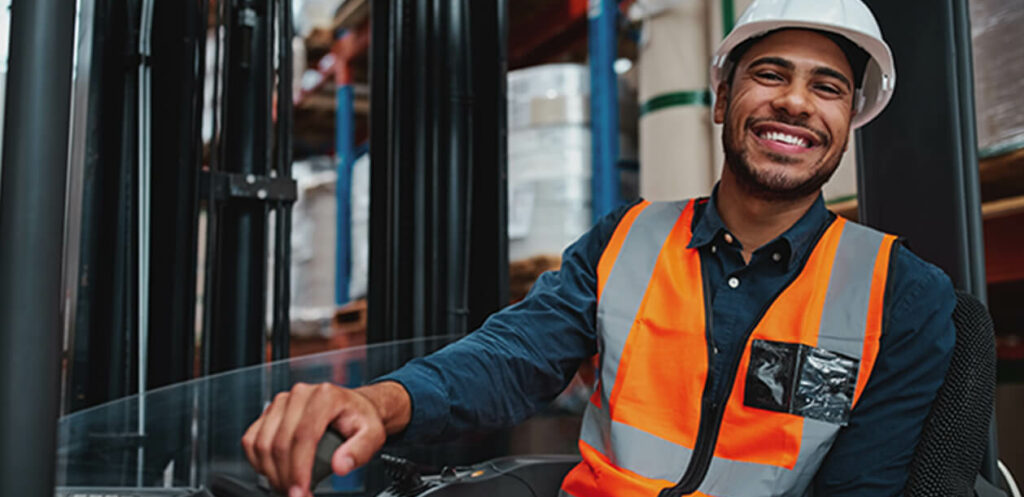 At Naumann/Hobbs, we understand how important it is to take care of your employees. Running any company that involves warehouse management and material handling requires well-trained staff and safety protocols to keep everyone safe. We offer a variety of equipment training programs and safety resources to help.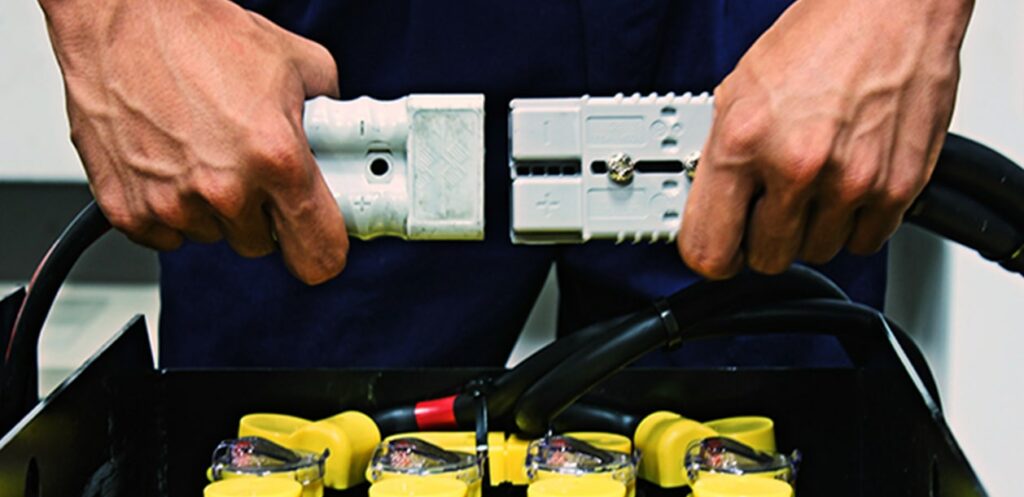 Naumann/Hobbs carries batteries and chargers to keep your electric equipment moving. Let our experts match the perfect power solution (lithium-ion, lead acid, or thin plate pure lead), to your specific application.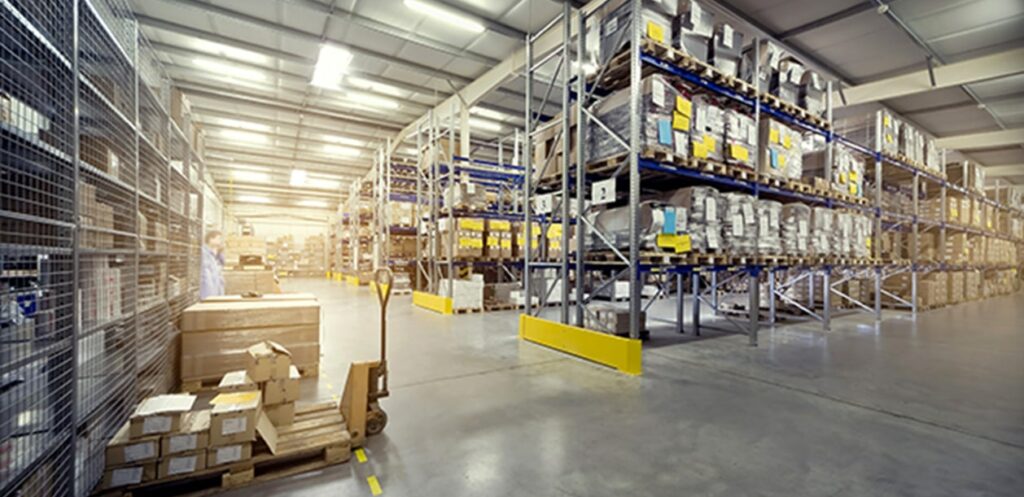 It takes more than the right equipment to get your business operating at maximum efficiency. Explore the turnkey solutions and consulting services that Naumann/Hobbs can provide to take you to the next level.