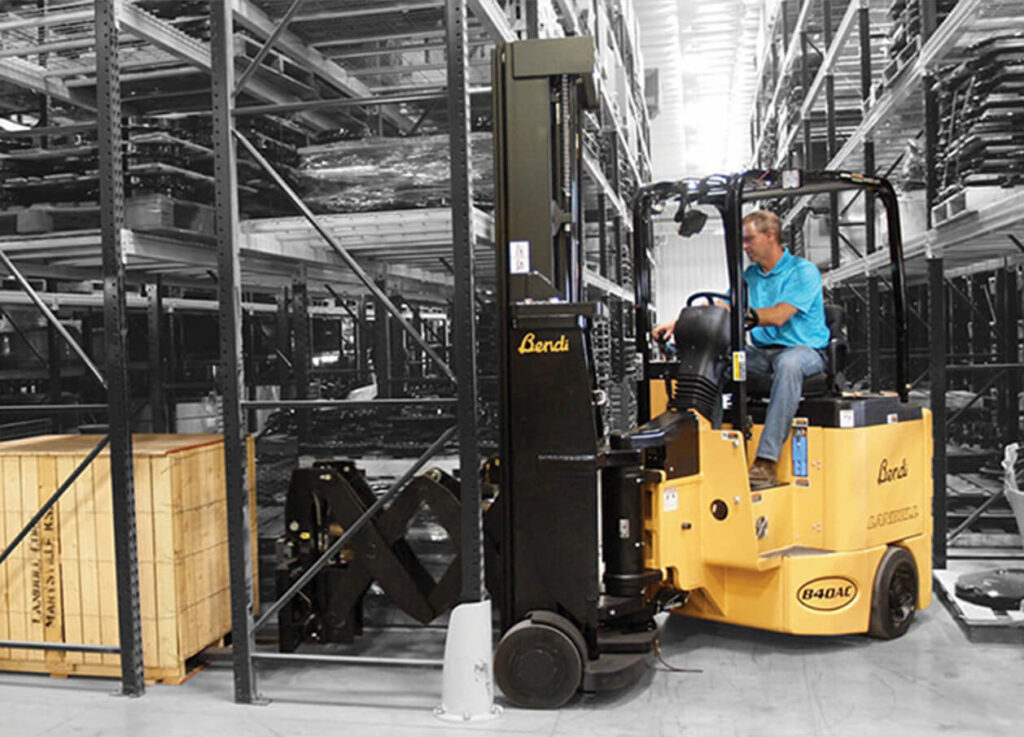 Your Solution for Tight Warehouse Spaces
Bendi forklift trucks are built to reliably navigate your narrowest aisles. With large capacity and unmatched durability, your next Bendi forklift will be a welcome addition to your warehouse. Bendi understands that downtime is expensive, which is why they focus on making high-quality products to keep customers moving on loading docks, trailers, and  down warehouse aisles. Capable of handling large quantities, Bendi forklifts are ideal for any industry or operation.
Specializing in Narrow and Very Narrow Aisle Forklifts
Bendi's Narrow and Very Narrow Aisle trucks are specifically designed for maneuverability and for loading and retrieval in tight warehouse spaces. They manufacture both electric and IC models to help ensure you find what's right for you.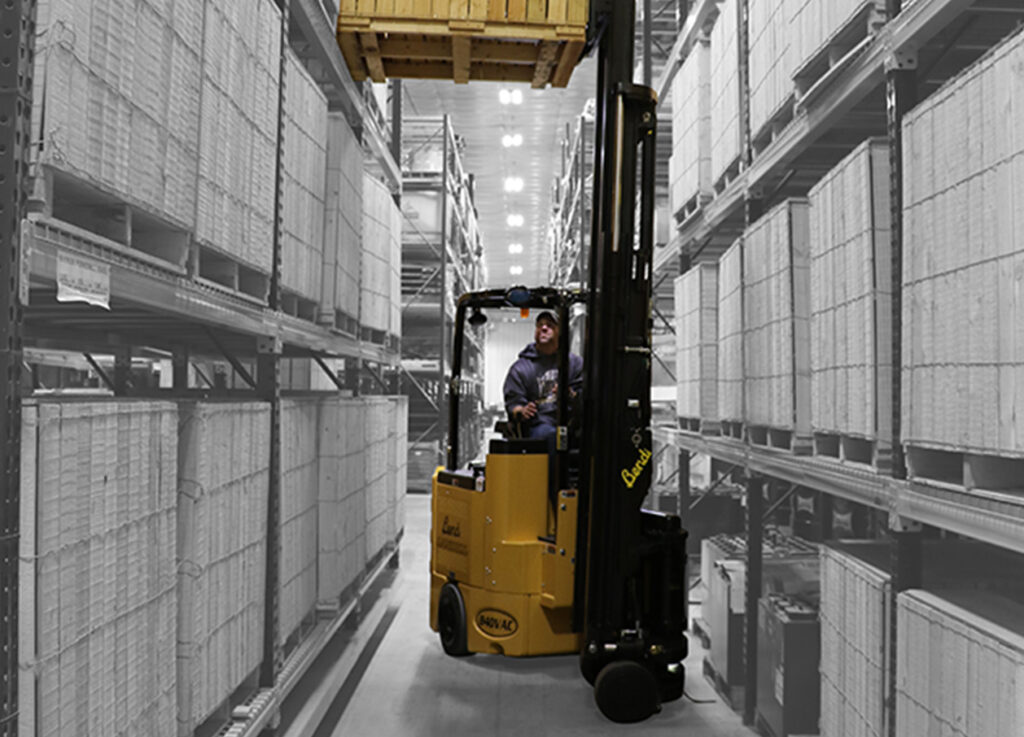 Bendi IC Narrow Aisle Forklift Trucks
Internal combustion Bendi trucks are at home on the loading dock or in the warehouse and can go from trailer to plant floor to narrow aisle storage without staging. Bendi's IC narrow aisle forklift features a GM 2.4L internal combustion engine designed specifically for LP gas and is easy, fast, and safe to refill. The 2.4-liter four-cylinder engine is easily accessible under the insulated seat base. These Bendi trucks can climb 15% grades, turn in 9′ intersecting aisles, and stack 48″x40″ loads in 6-1/2′ aisles.
Bendi Electric Narrow Aisle Forklift Trucks
Bendi Electric Narrow Aisle trucks are available with both three-stage masts and four-stage masts on all 4-wheel models. These trucks offer high stacking ability while allowing the low mast height necessary to work in highway trailers or travel through low doorways. Capacities range from 3,000 lbs. to 5,500 lbs. and they can also work in bulk storage and congested manufacturing areas, push-back, double-deep rack, and drive-in rack systems, rail cars, and outdoors. The Bendi electric has a 48 Volt AC electrical control system with the latest in AC control and motor technology. The efficient use of battery power results in longer run times between charges and lower operating temperatures.
Brands and products vary by location.
More Ways to Optimize Your Business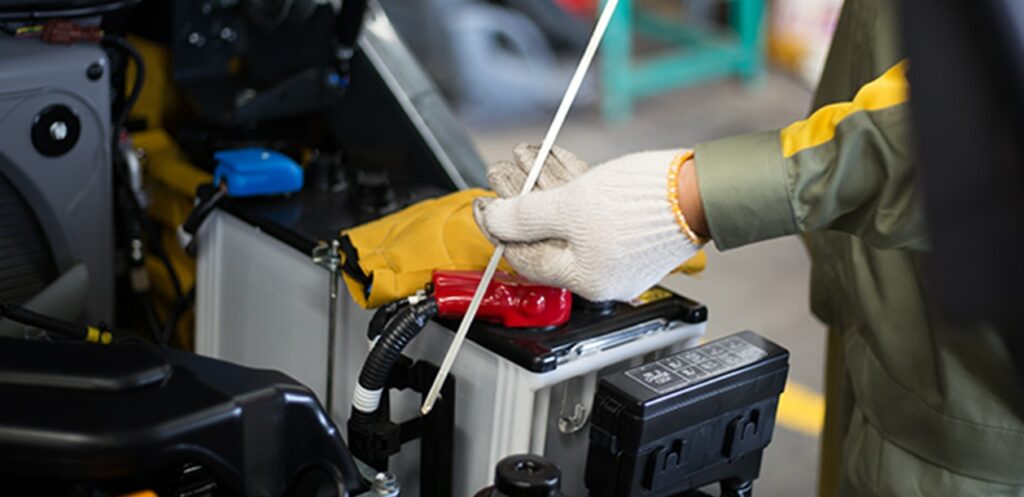 We provide customized service programs to keep your fleet of industrial equipment—and business—optimized and running smoothly. With our fast response times and large stock of replacement parts and accessories, your business doesn't need to stall when equipment needs repair.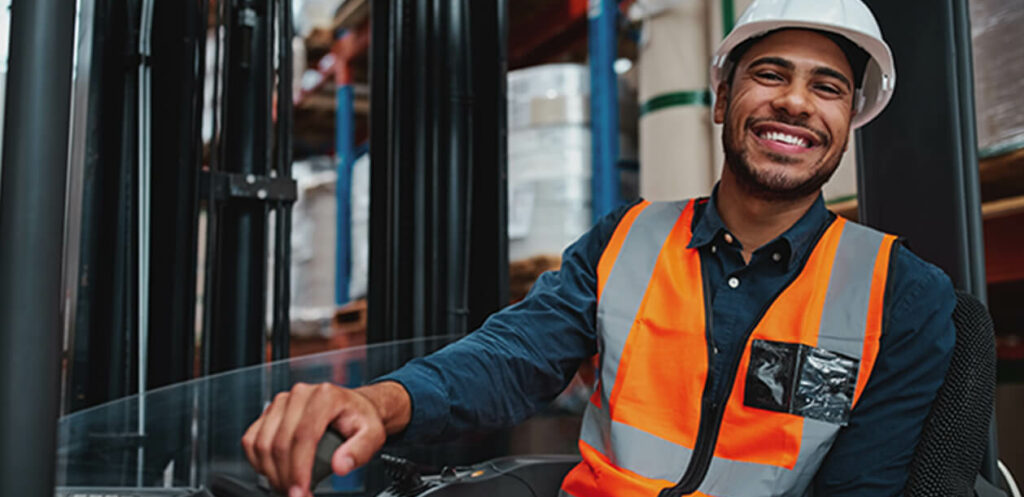 At Naumann/Hobbs, we understand how important it is to take care of your employees. Running any company that involves warehouse management and material handling requires well-trained staff and safety protocols to keep everyone safe. We offer a variety of equipment training programs and safety resources to help.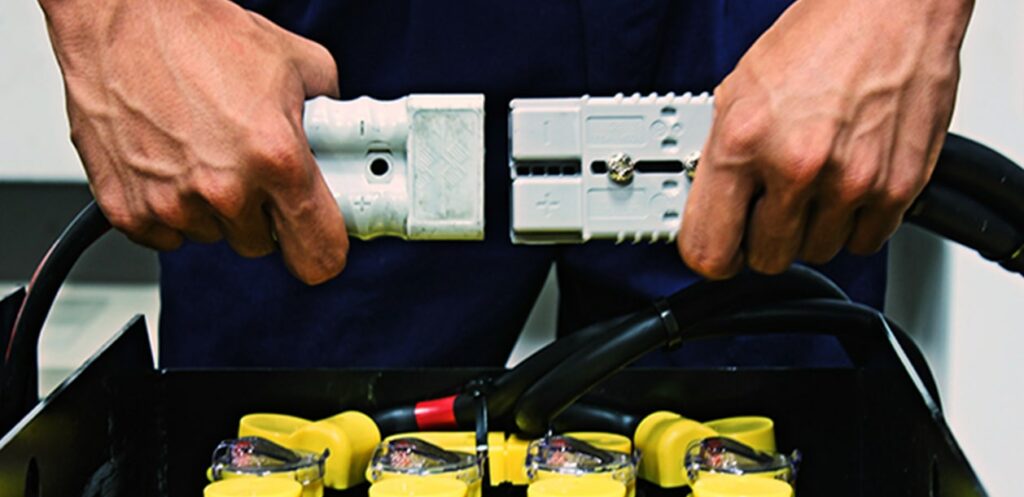 Naumann/Hobbs carries batteries and chargers to keep your electric equipment moving. Let our experts match the perfect power solution (lithium-ion, lead acid, or thin plate pure lead), to your specific application.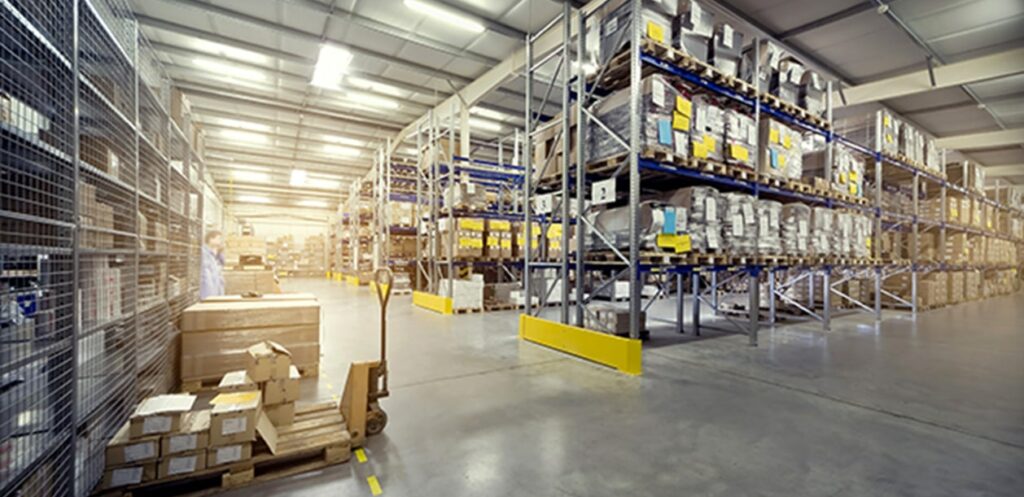 It takes more than the right equipment to get your business operating at maximum efficiency. Explore the turnkey solutions and consulting services that Naumann/Hobbs can provide to take you to the next level.