Storage Racks for Storage Solutions
When you need warehouse storage solutions to help you make the most of your space, you need the experts at Naumann/Hobbs. With Naumann/Hobbs, you'll find a full line of industrial and warehouse storage racks and pallet racking solutions, paired with our design experts who will help you lay out your shelving and racking to meet your specific needs.
For every warehouse need, there's a custom Naumann/Hobbs storage solution.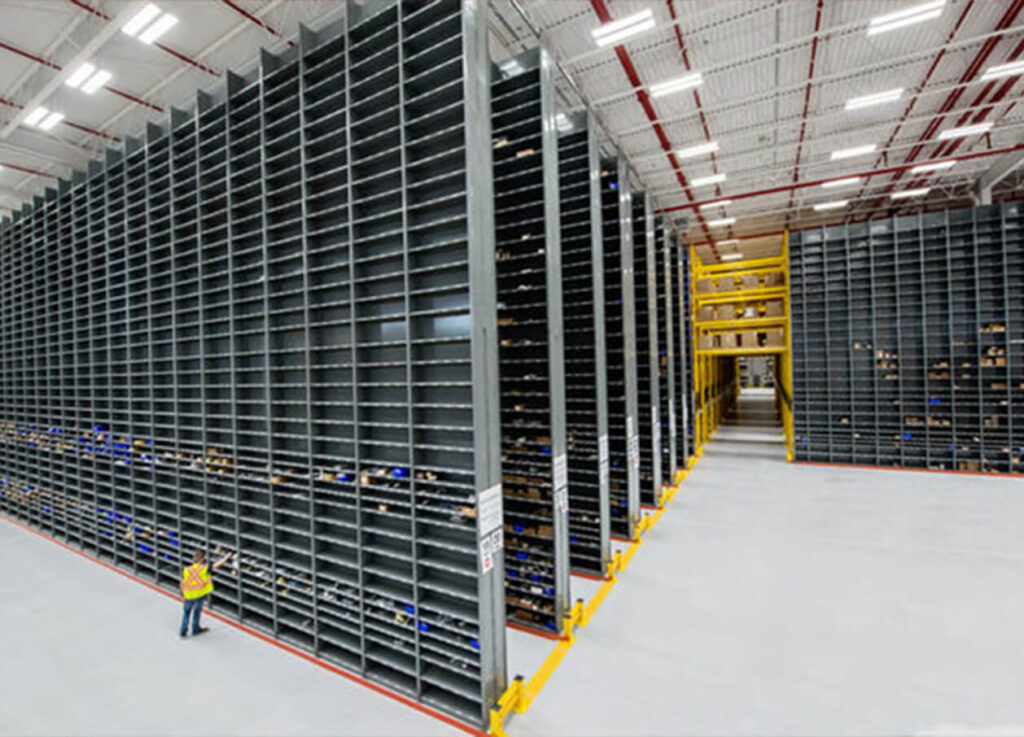 Naumann/Hobbs Warehouse Shelving & Pallet Racking Advantages
When you partner with Naumann/Hobbs, you'll get:
Competitive industry pricing and the best overall value for your business
The lowest possible freight costs with manufacturing ship-points throughout the country
Quick shipment with in-stock products in multiple locations throughout the Southwest and across the country
Complete installation and turnkey implementation services for pallet rack and warehouse shelving systems.
Industrial Racking and Shelving Products
Trust the experts at Naumann/Hobbs to provide you with:
Roll-formed and structural pallet racking, each with their own features and benefits to best meet your specific needs
A full line of both new and used pallet racking
A complete range of rack accessories
Our experienced design engineers are experts in optimizing shelving and racking systems around: 
Aisle sizing
Damage resistance
Decking types
Forklift design
Space utilization
Special handling
Stock rotation
Storage density
Structural design, engineering, and seismic requirements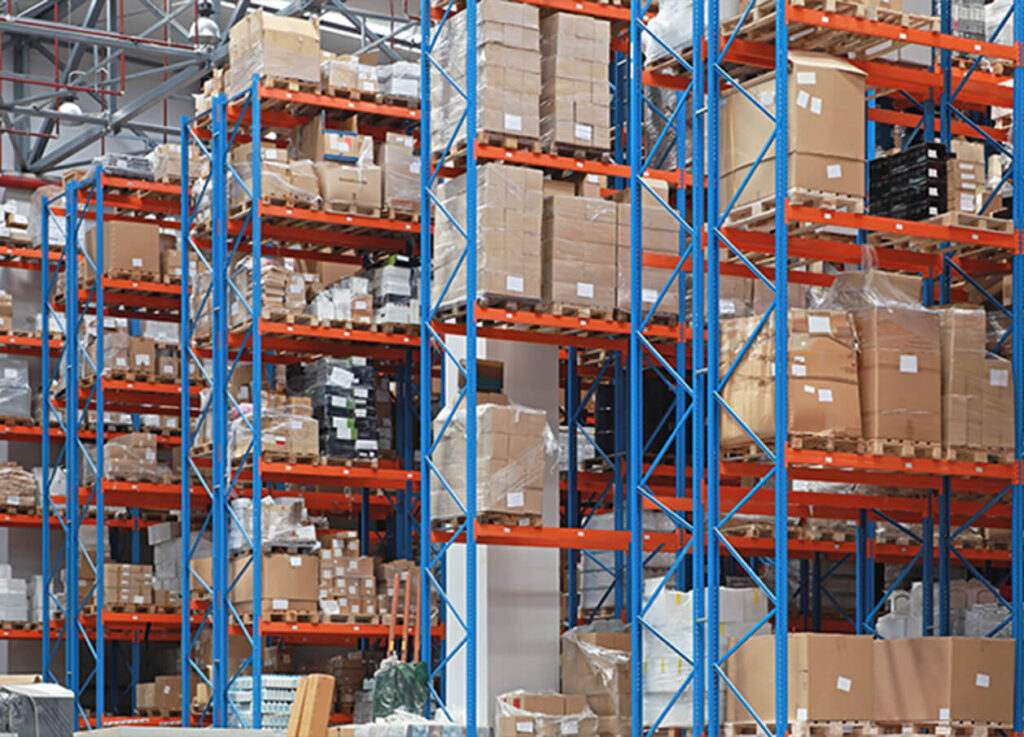 Different products and equipment require different storage solutions. At Naumann/Hobbs, we carry many different storage products and can help you find the storage solution that will meet your needs.
Selective pallet racking is a commonly used and affordable pallet racking system. These systems are called "selective" because they allow users to select any pallet load from the pallet racking system without having to move any other pallets.
Double-deep reach racks allow for pallets to be stored at two depths, which achieves higher storage density, while access to the pallets remains simple and relatively quick.
Drive-in and drive-thru racks are used with forklifts and pallet jacks, which can enter from either side to access pallets. The loads are supported by rails that are attached to upright frames so that lift trucks can access the pallets.
Push back racking is a pallet storage method that allows pallets to be stored from 2 to 6 deep on either side of an aisle, giving you higher storage density than other forms of racking.
Pallet flow racks, also called gravity flow pallet racks, allow for pallets to be stored vertically rather than horizontally and use inclined rails that allow pallets to move down them for retrieval.
Carton Flow-Case
Flow Rack
A carton flow-case flow rack supports inclined rollers that allow cartons to glide from the back (loading) aisle to the front (picking) aisle. When one is unloaded, the next automatically glides into picking position for increased picking efficiency.
Cantilever racks allow for the storage and organization of items not easily stored on pallets through the use of cantilever uprights that support cantilever arms. This allows for longer and heavier items to be stored horizontally across multiple arms.
Bulk racks are designed for storage areas in which goods are handled manually instead of being transported on a pallet. These are often used in retail locations and medical settings, as well as to store cartons of merchandise in shipping and receiving departments.
Speciality Warehouse Storage Racks
Unique storage needs call for unique storage equipment. We offer racks that are designed to store those things that can't easily be put in pallets and stacked.
Rack Decking and Accessories
Rack decking and accessories help to maximize safety and organization in your warehouse. Plus, they enable customizations to your racking system so that it can be better designed to fit your needs.